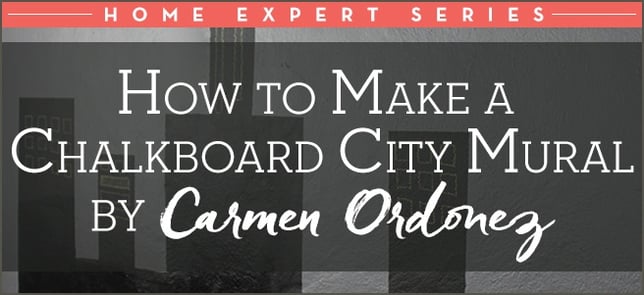 Carmen Ordonez, from Viva Fashion, updated her son's playroom with a clever chalkboard cityscape mural. Read more to learn how to do it yourself!
---
I've been wanting to add a city mural to my son's playroom for as long as I can remember. At first I thought about buying a wall decal, but after doing some researching on Pinterest, I fell in love with this DIY chalkboard city mural. It seemed easy enough (especially since I'm not that great at DIY projects)---and it completely was. All together, it took me about three hours to complete from start to finish. Best of all, my son is in love with it!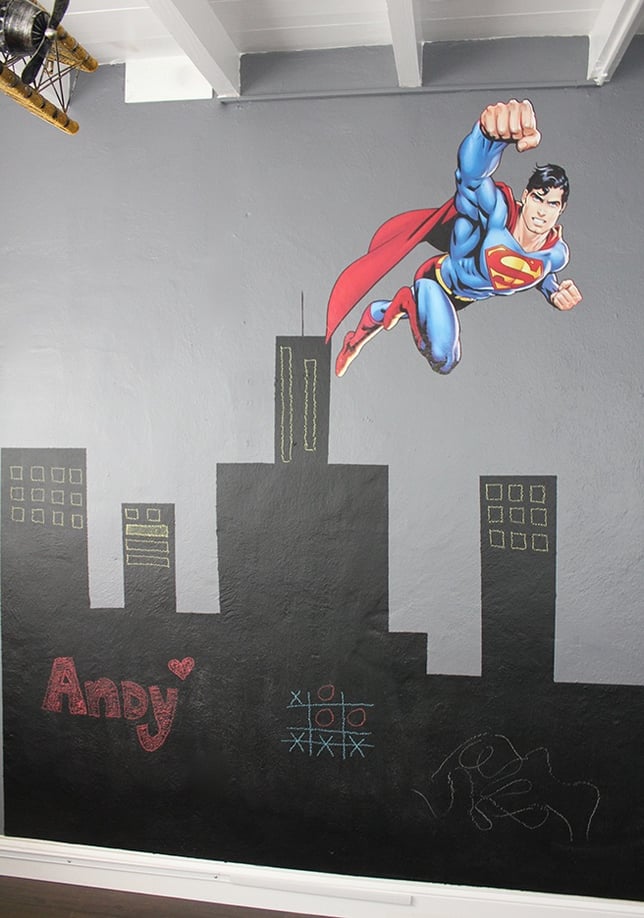 Here's a an easy step-by-step on how you can create your own chalkboard city mural:
Materials:
Black Chalkboard Paint
Small Paint Roller
To start, I found some pictures of city murals to get some inspiration for my outline. I then used some painter's tape to create the outline of the city. I basically just eyed it, no rulers or nothing fancy like that.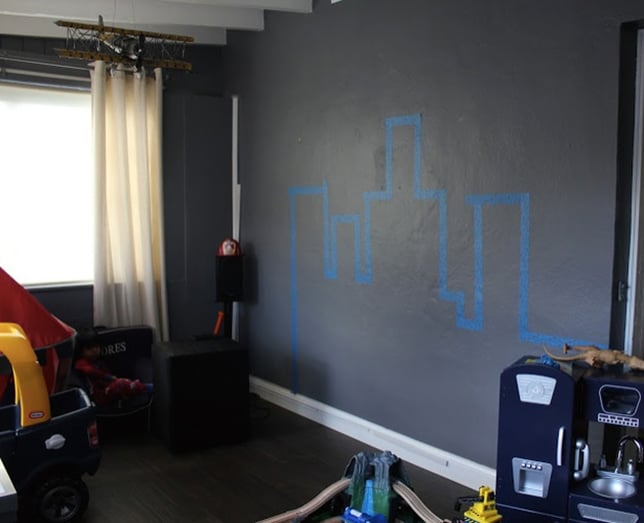 After the painter's tape was in place, I used a small roller to paint the wall with black chalkboard paint. I also used a small brush for the edges around my baseboards. I let it dry for about 2 hours before removing the painter's tape.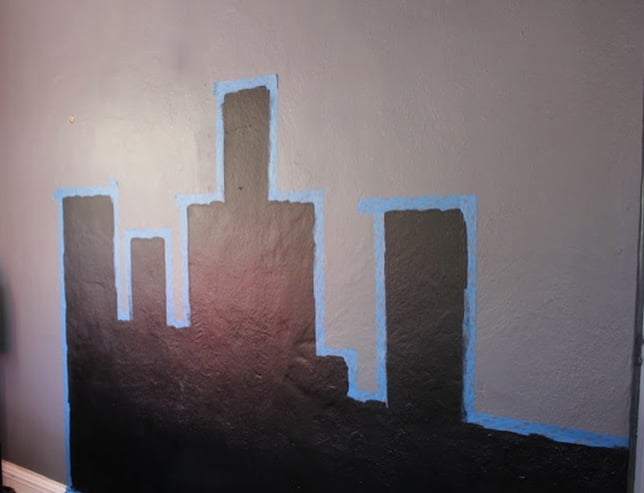 To finish off the look, I added this Superman wall decal I found on Amazon for under $20 bucks. It really adds a nice touch to the city mural.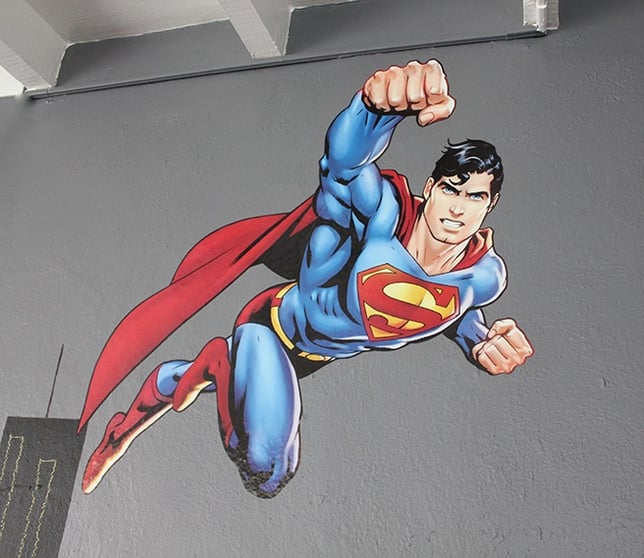 And voila, here's the finished project. It came out so much better than I could have ever imagined.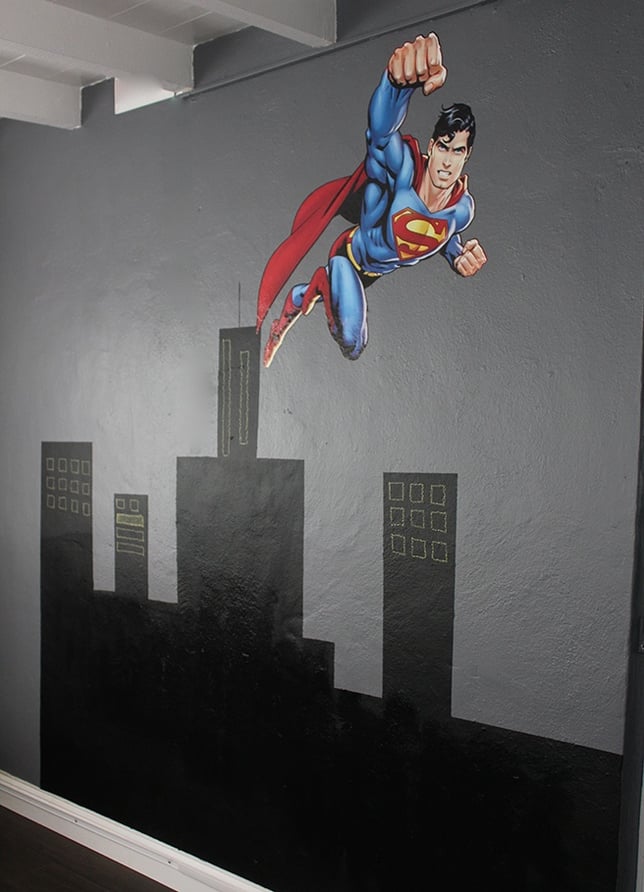 I also added windows to the buildings using chalk.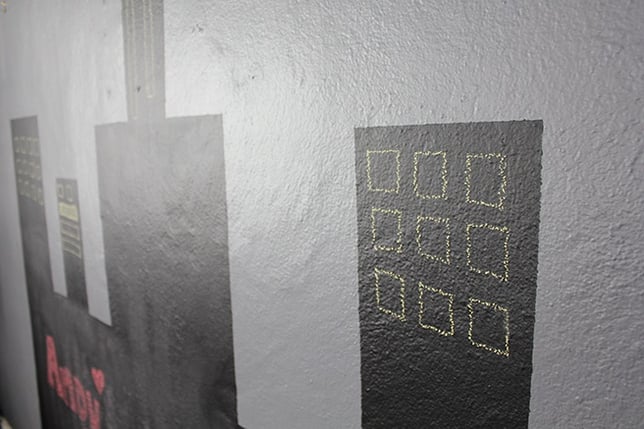 I waited one day before actually writing on the chalkboard (just to be safe), but once it was fully dry my son went to town writing on his new chalkboard. And I must admit, it's also fun for grown-ups too!
---
For more DIY tips, check out the DIY section of our blog or visit our Pinterest page!