Courtney, from The Hamby Home, is back! This time she's showing us a way to create super unique, super chic fall decor. These pumpkins are adorable and so trendy.
---
I was walking through a local store that has booths full of furniture, décor, etc. when I saw these unfinished furniture feet in a box with some other unfinished wooden pieces. I have pumpkins on the brain and immediately saw them as potential pumpkins. These could be painted or stained but I loved the contrast of the unfinished wood and cast iron "stems" so I decided to leave them as is.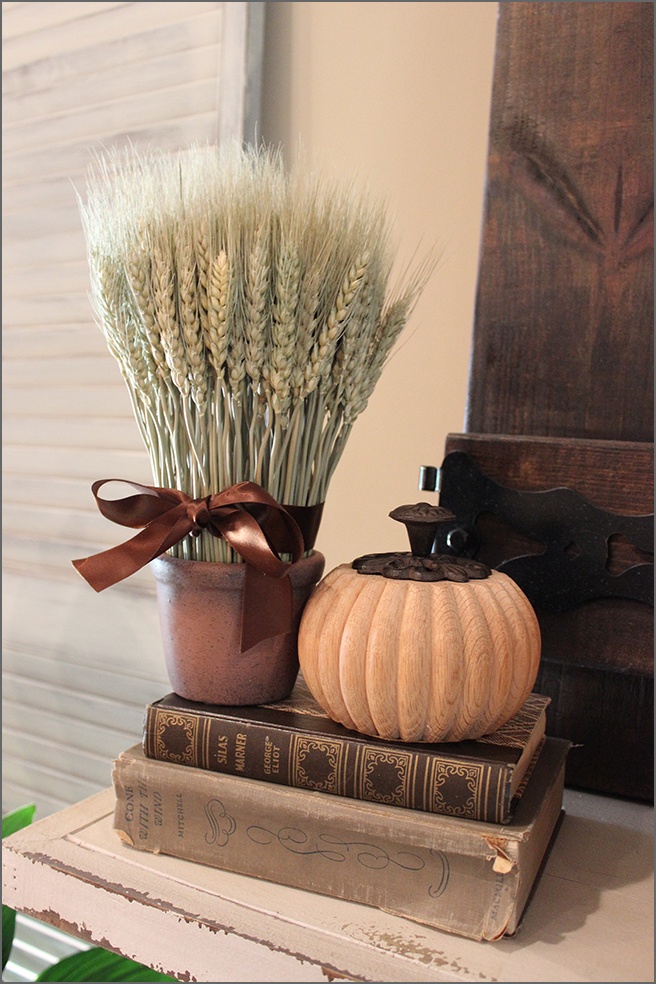 Materials:
Wooden Furniture Foot – similar to these
Drawer Pull (I purchased these)

Directions:
Step 1: Using the hack saw, saw the
existing screw on the furniture foot.
Note: It would be easier to remove with
pliers but these were glued too tightly.

Step 2: Using a hack saw, saw off the flat
end of the screw that comes with
Step 3: Drill a hole into the center of the
(opposite side as the original screw)
and then twist the drawer pull

Step 4: Screw the drawer pull onto
the screw until it's tight.
Step 5: Cut a circle out of thin cork
or felt and hot glue on the bottom
to protect your surface from
the old screw.
Note: If you have a grinder or
metal file, you could file the edge of
the cut screw until smooth and
That's it! I have never seen pumpkins like this so they're unique and easy to make, which is the best kind of DIY project! You can customize it to fit your style, just stain it, paint it, distress it or switch out the drawer pull to suit your taste!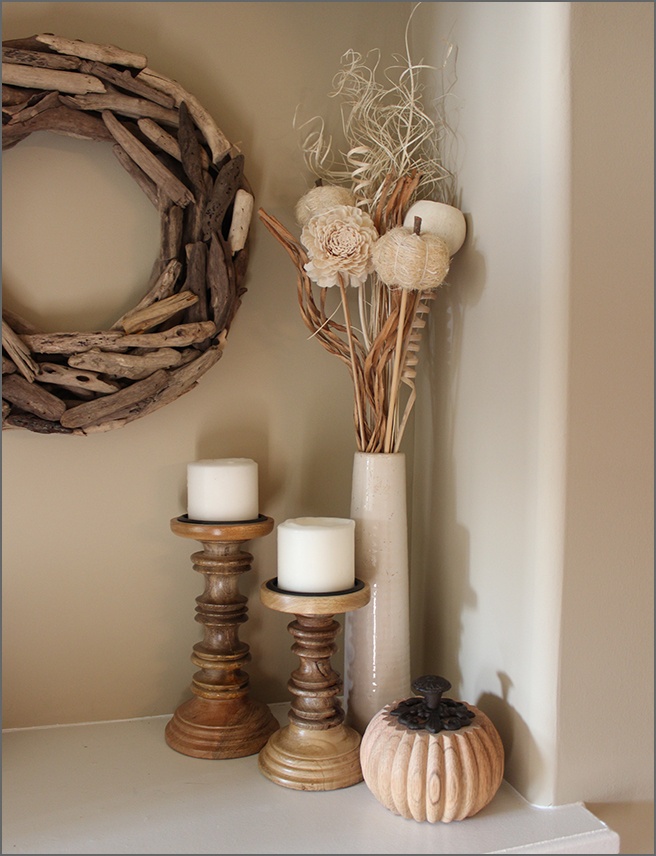 ---
For more fun fall DIY projects, check out the rest of our Home Expert Series or head over to our Pinterest page!