The ultimate DIY. We want you to tell us your favorite home project from our Home Expert Series. We've compiled a list of every project, with (very) brief summaries, and amazing images. So take a scroll down the page and leave your top pick in a comment at the bottom (**RULES EDITED AT BOTTOM**)- we're dying to know what you think!
Vote by September 22nd at 11:59 PM.
The blogger with the most votes gets a prize! May the best blog win.
---
And the nominees are:
1. DIY Vintage Suitcase End Table by Jessica Bures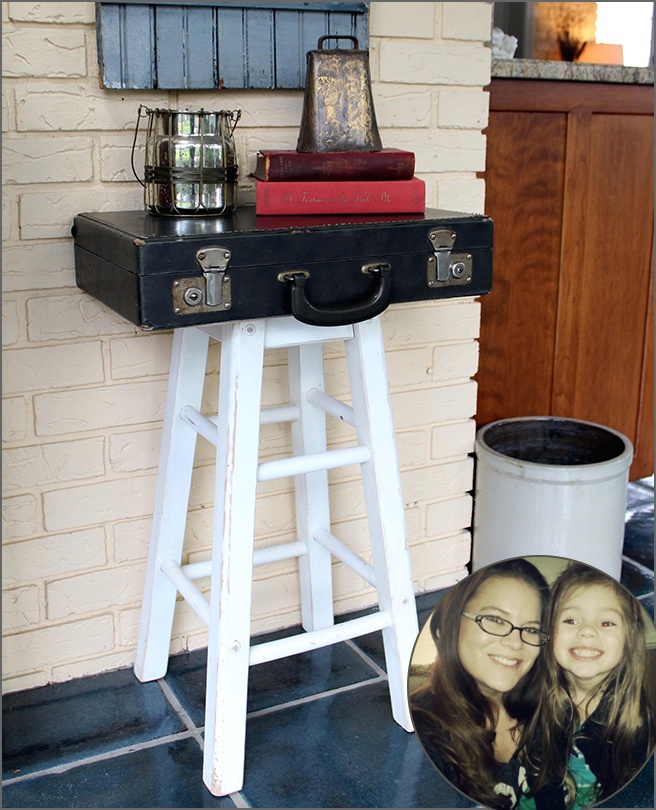 As the brains behind Live Randomly Simple, Jessica has a knack for creating gorgeous DIY pieces like the vintage suitcase end table you see above.
To vote for Jessica, write "1" in the comment section below.
---
2. Homemade Apricot & Bluberry Cake by Mary Beth
Not only is Mary Beth an expert when it comes to Cupcakes and Crinoline, but she can make a mean cake too.
To vote for Mary Beth, write "2" in the comments below.
---
3. Thrift Store Landscape Painting Upcycle by Julie Grimmett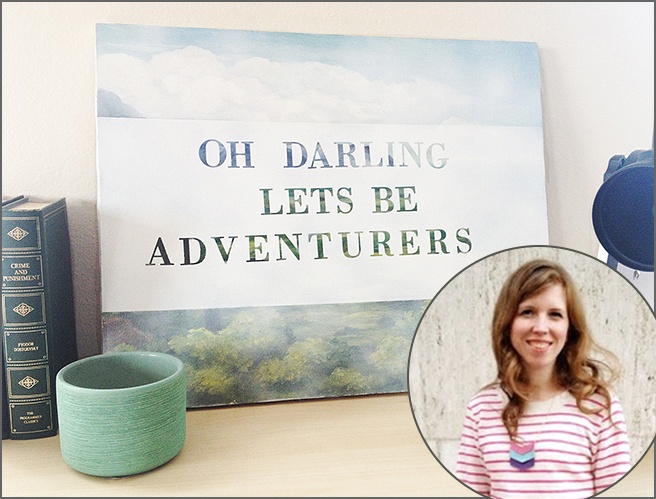 Julie, from Coco and Cocoa, showed us how to create a beautiful piece of artwork in just a few easy steps.
To vote for Julie, write "3" in the comments below.
---
4. Stuffed Chicken Breast with Alfredo Sauce & Roasted Red Potatoes by Alicia Pileggi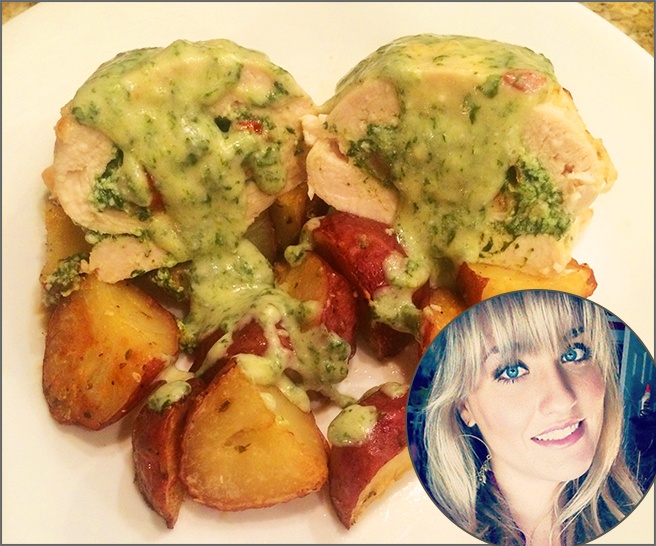 .
Bask in The Crafterglow. Alicia Pileggi showed us how to make a mouthwatering stuffed chicken breast that will please the crowds!
To vote for Alicia, write "4" in the comments below.
---
5. Make an Entrance! How to Create a Gorgeous Entryway by Gabrielle Anschau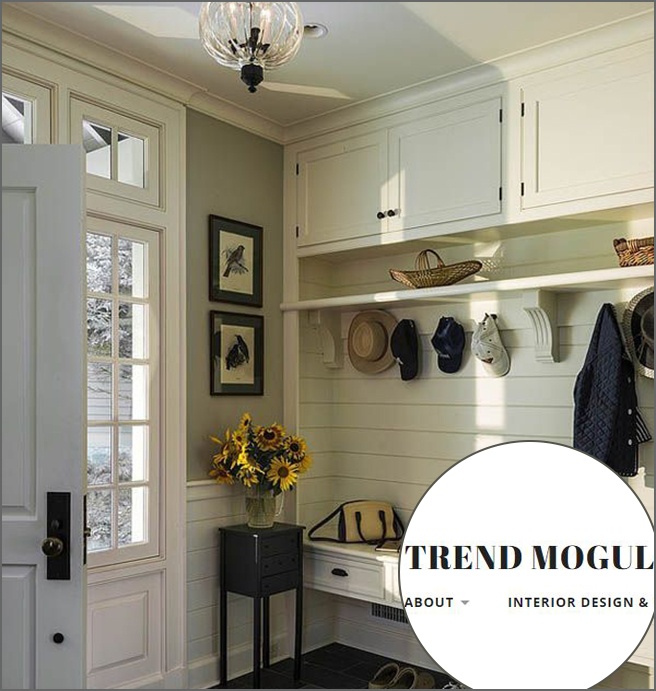 Gabrielle has certainly earned the name "Trend Mogul." In this post she gave us some tips on how to really make an entrance.
To vote for Gabrielle, write "5" in the comments below.
---
6. DIY Laminate Dresser Refurbish by Cassie Bustamante