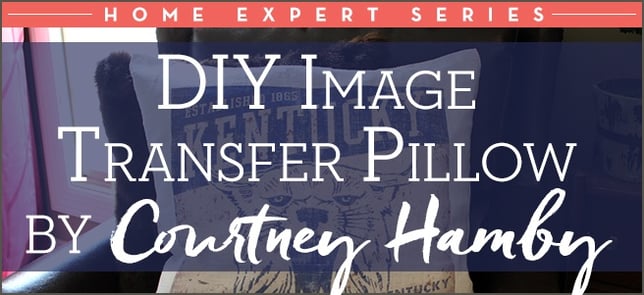 With Valentine's Day coming up this weekend, Courtney Hamby, from The Hamby Home, wanted to create something for her husband's movie room for a gift. Check it out!
---
The room hasn't been decorated yet but the plan is to do classy University of Kentucky (his team) and University of Alabama (my team) decor. I wanted to find a cute Kentucky accent pillow but haven't had any luck so I decided to make one myself! This would work with any team and better than that, really any idea you may have for a throw pillow!
Supplies: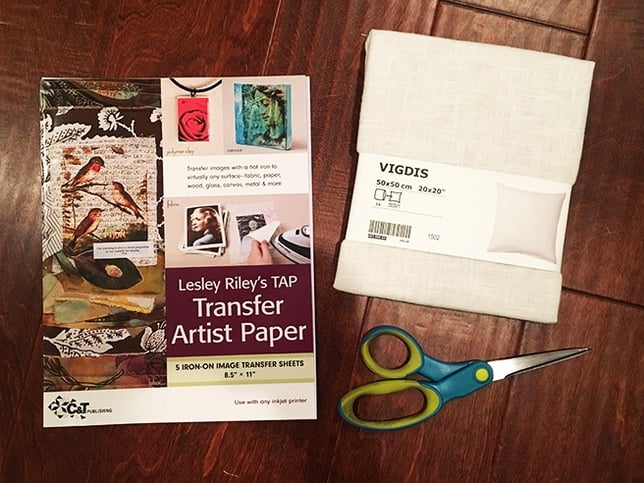 Directions:
Find your artwork. I just googled Vintage University of Kentucky sign and found this one. Legally, I believe you can use any photo that you find as long as you're using it for yourself and not selling it.
Resize image for printing. My pillow cover was 20x20 and I resized the artwork to be 16x16 so that it would fit on two 8.5x11 sheets wide. I used indesign to do this but you can use blockposters.com which will separate it into multiple standard size pages.
Step 3:
Flip the images horizontally on all pages and then print using the transfer paper rules (print onto the white side of the paper).
Step 4:
Trim all the white edges off the artwork and piece it all together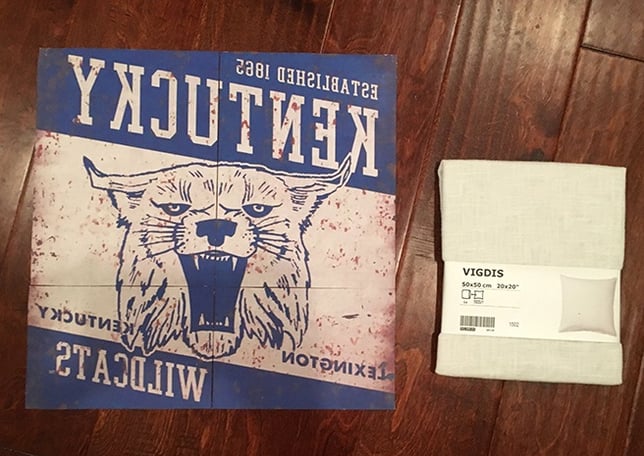 Step 5:
Flip artwork so it's artwork face down onto the pillow and tape edges to secure into place.
Step 6:
Heat up your iron on high with no steam. I have to admit once I started, I started panicking that it wasn't working. I found this video that my sweet friend Chloe made on using Lesley Riley's Transfer paper very helpful and definitely recommend watching it before starting this step! I was very worried I had messed it up completely but I don't think you can over iron and Chloe's tip of heating it up before removing was the key!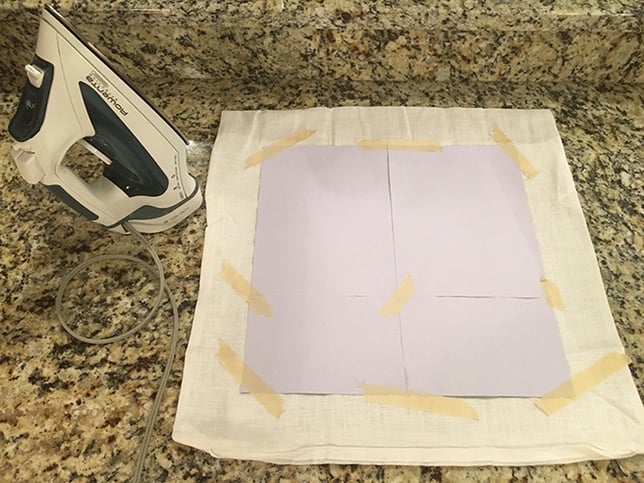 Step 7:
Insert pillow stuffing and it's complete!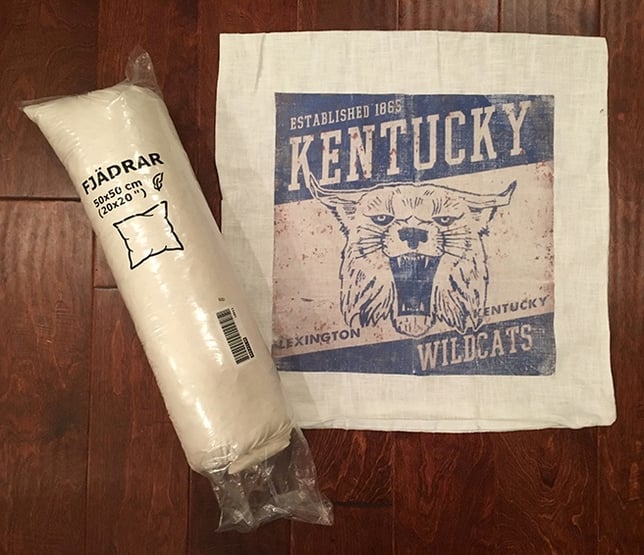 That's all! The transfer isn't absolutely perfect but since I chose a vintage looking image, it really isn't noticeable and it just adds more character. Overall I am THRILLED and I know my husband is going to love it! It's the perfect classy University of Kentucky fan pillow, now I just have to make a complimentary University of Alabama one! I'm already brainstorming other transfer pillow ideas!