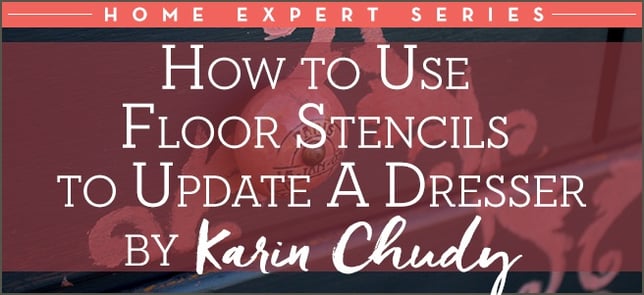 Karin Chudy, from Art is Beauty, is going to show us how to use a floor stencil for something somewhat unconventional. She uses a floor stencil to update an old dresser- how clever!
---
Welcome back my Beauties! It's time for another makeover for Furniture.com's Home Expert series. For this edition I am going to show you how to jazz up a boring, old, flat and boxy dresser.
I picked up this petite dresser at the local thrift shop. It was in good shape structurally, just a bit dull.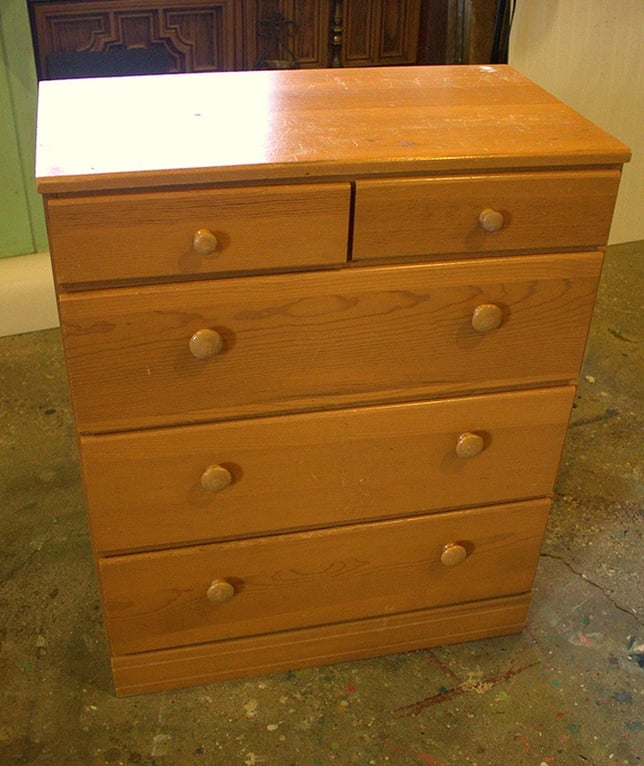 I decided to paint it with a deep Queenstown Gray Milk Paint by General Finishes to give it a rich color.
To get the deep gray I was looking for I gave the piece two coats of the paint. (You can see from the picture how it looked after only one coat.)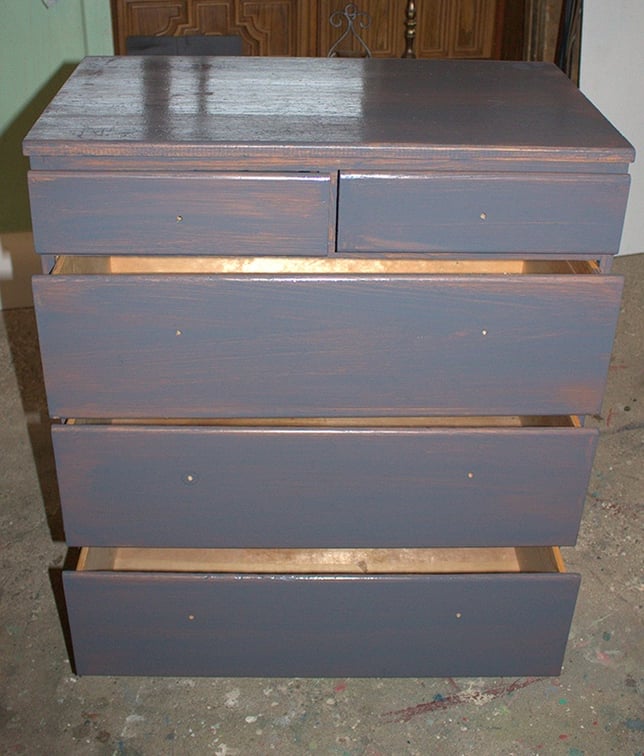 It looked perfectly fine just being gray. I could have easily just put on some new hardware and left it at that, but you know I always like to add a little extra to a piece.
I grabbed one of my trellis-shaped floor stencils and decided that for the color scheme on this piece I wanted to do a classic combination of pink and gray. I mixed up a deep pink color with my craft paints, laid my stencil down straight on the dresser and stenciled the trellis in pink down the front of the dresser.
Once everything was dry I lightly distressed the whole piece and gave it a quick coat of Spray polyurethane to seal it.
The reason I custom-mixed my pink was because I wanted it to match these adorable French knobs that I had picked up at the craft store.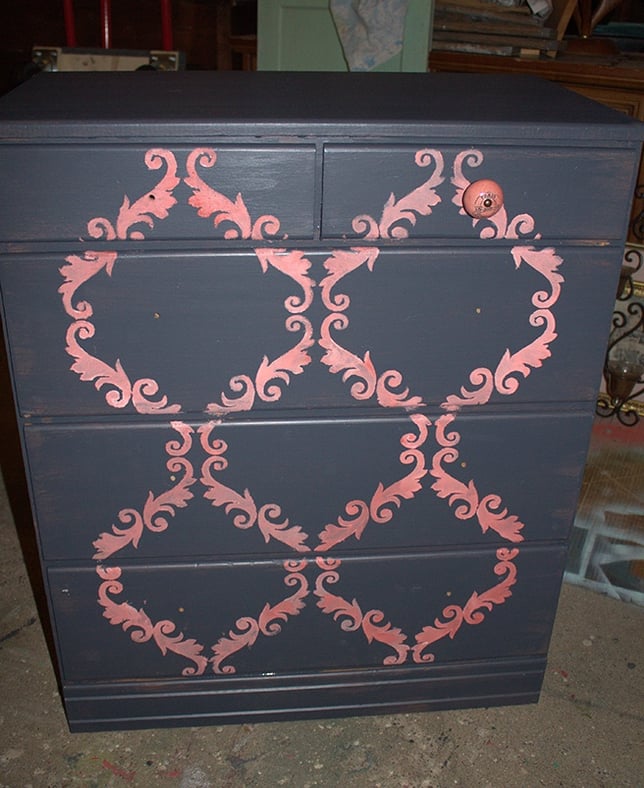 With the detail of the scroll work stencil and the hardware it really changed the whole look of the piece; It went from bland to belle.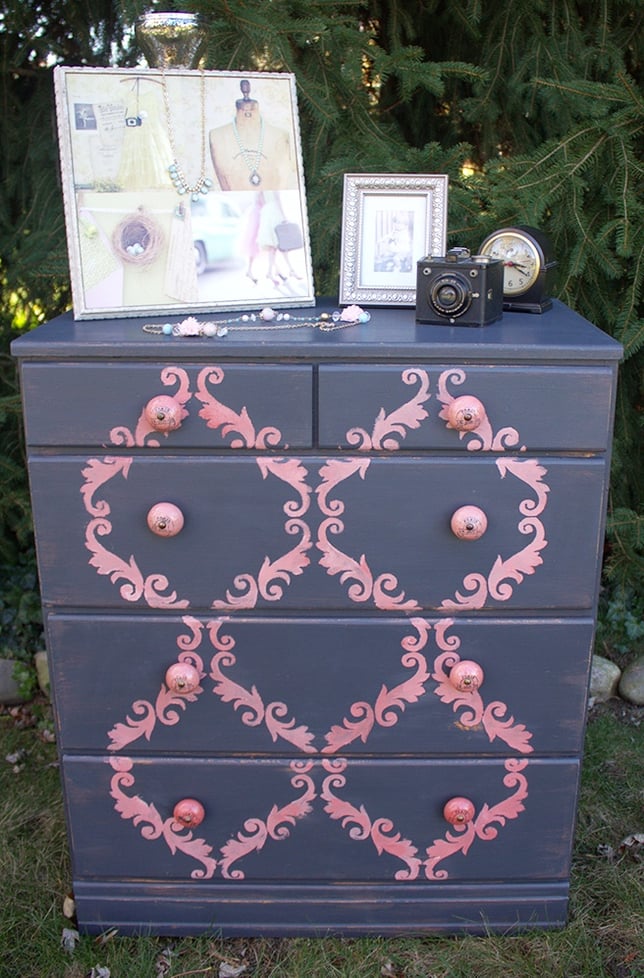 What was once square and boxy has a little more detail and dimension simply using paint.
I hope you enjoyed this little makeover and I hope the next time you see a boring piece you consider using a floor stencil to add a little flair to it!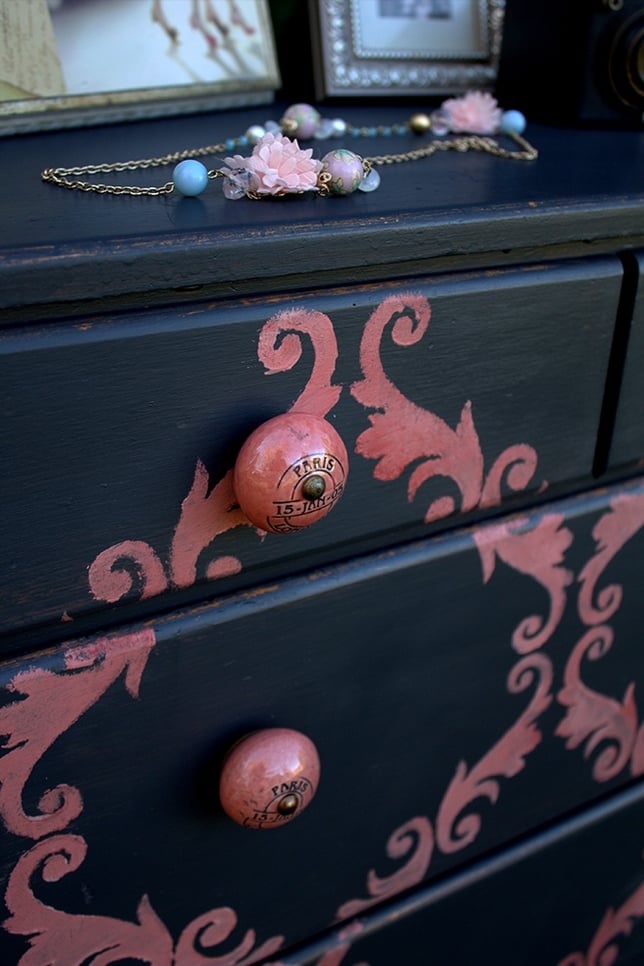 Until next time, have a beautiful day!