The New Year is almost here. And we're excited to look forward to the trends and styles of 2014. Two thousand and thirteen brought us trends such as gold and brass accents, emerald green, and Aztec and ikat prints. We have wrapped up the 2014 trends – which ones are your favorite?
Art Deco
Nothing quite glams up a room like a touch of art deco. You'll be seeing a lot more of the art deco look in 2014, from rich coffee tables to glossy nightstands, these pieces will take your space to the next level. We love the luxurious look of the Hanson Console Chest in black with silver details.
Industrial Chic
For more down-to-earth and contemporary spaces, the industrial chic trend is emerging more so than ever. This look originates from old factories, warehouses, and farmhouses and uses reclaimed wood, recycled wood, exposed brick, pipework, and unique and aging metals. In the past year or so, the look has been popping up in trendy restaurants, and now it's coming to your home. Lighter and happy colors, such as mint greens, work well with industrial chic pieces, like our Columbia Cocktail Table.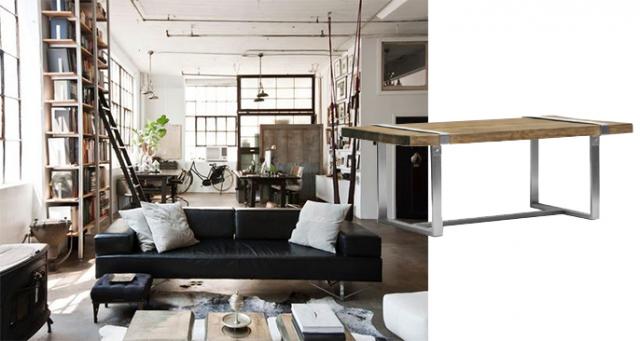 Geometric Lines
There's a new furniture trend here, and it will bring something completely new to your space. Furniture pieces with geometric lines are a great way to break up your space and introduce the unexpected. This style brings a "wow" statement to any room. Like the Volare Collection, with sharp geometric lines and cutting-edge design.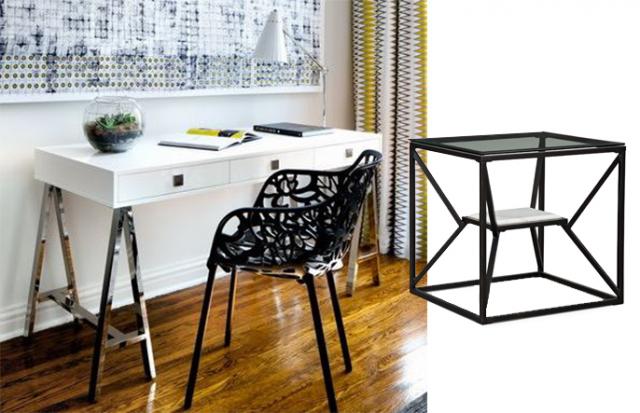 Preppy Pieces
Preppy is in, like never before. Preppy fabrics and prints are now making their way onto unexpected furniture lines and styles. Modern pieces mix with bold colors and patterns, like the Dempsey Accent Chair's checkered print on a modern chrome chair. These preppy pieces go great with hunter green, burnt orange, navy, and fresh pink.
Midcentury Modern
Say hello again to the clean and fun styles of the 1950s with midcentury modern pieces. With simple lines and organic forms mixed with fun colors and patterns, these midcentury pieces will blend in nicely with other styles in your home. We love the lines of the Arden 2-Piece Sectional with it's tweed-like fabric, tapered wood legs, and funky pillow prints.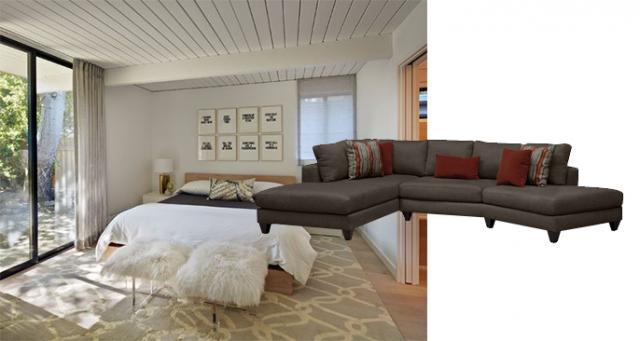 What trends are you looking forward to?
Image Sources: Tiffany Eastman Interiors, Chris A. Dorsey, Yanic Simard, Garrison Hullinger Interior Design, and Flegel's Construction Co., Inc.