We're halfway through the summer, but that doesn't mean it's over yet. With August just around the corner, it's time to enjoy the season as much as you can -- before it's too late. And we've got just the tips you need to relax, rewind, and enjoy the sun.
Hydrate
Summer is the perfect time to sip on some cool strawberry lemonade, or a new juice and smoothie blend. Try out something new like a muddled blueberry lemonade, kale smoothie, or carrot juice. Try out new flavors and get healthy and hydrate at the same time. And when chilly November and December come around, you can still enjoy one of these cool tasty drinks inside (you just might have to turn the thermostat up!)
Explore
With school out and some added vacation time, take some days to yourself to explore some new places with friends and family. And you don't need to go all the way across the world. Check out what great hiking, rafting, or biking destinations are near your area. Or have a staycation and see what it's like to visit your hometown!
DIY
With extra time and the warm weather, try your hand at some home improvement. Is your home looking a little dull on the outside or inside? Take a day and paint your house. And try out a new color. Do some research on Pinterest or Houzz and see what colors people paint homes of a similar style to yours. You might be surprised that a coat of warm gray can make your home look that much better. And you'll feel great when you've finished your DIY project (and the neighbors will feel jealous!)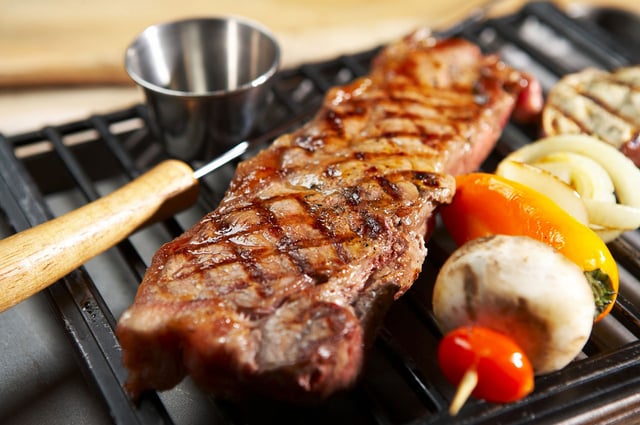 Grill
Take advantage of our outdoor BBQ and cook or entertain as much as you can outside. In just a couple of months, you'll look outside longingly to your BBQ and yearn for summer. So make sure you plan ahead and grill, grill, grill. And try out some new recipes! Almost anything can be grilled and be delicious.
Try a Sport
Try out a new sport in the beautiful outdoors. Whether you've been thinking about taking tennis lessons or want to take up softball, summer is the perfect time to explore. And then when winter comes around, find indoor arenas where you can keep on playing the game now that you love it.