Thanksgiving is the best time of the year to sit down with family, say thanks, and enjoy a deliciously prepared meal. But it can also be the best time for things to go wrong. Your dog could eat the turkey (it happens quite often!), your pie doesn't cook right, or there isn't enough seating. It seems like there are endless things that can go wrong. We've got some tips for you to make sure that you'll have a wonderful meal and a great time with family.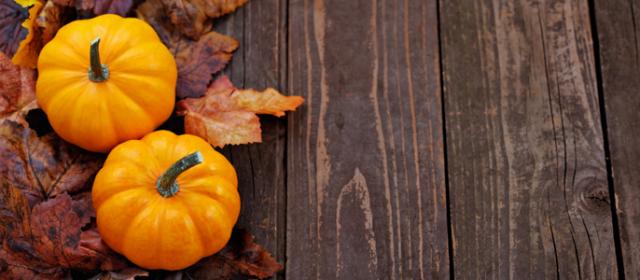 Gather Your Recipes
A week or two before Thanksgiving, lay out all the recipes you plan to use. Take inventory of all the ingredients you'll need across all of the recipes. This will help with a couple of things. First, you can check your pantry and fridge to see what you already have. Second, this will then help you create a master grocery list in advance. You may have to buy certain things in increments. For example, you may need to buy pears a couple days in advance for ripening. Try to avoid shopping at the grocery store at least a day before (or on the day of!) Thanksgiving.
Make a Schedule
While you have all of your recipes laid out, take notes of how long each dish takes to prepare. This will help you create a master calendar where you can block off the exact stages of food preparation. This way you'll know how early you need to wake up, how many helping hands you need in the kitchen, and when exactly dinner will be ready. Be sure to factor in time to set the table and add some décor items!
Going Shopping
Before you head out to the grocery store, group your grocery items by aisle. You're probably familiar with your grocery store layout so you can figure out which aisles you'd like to hit first. You'll have a fast and easy shopping trip. And don't forget your list!
Confirm the Guest List
If you're having relatives and friends come by for Thanksgiving dinner, make sure you confirm the guest list a couple days in advance. This will help you keep tabs on that grocery list and also make sure you can plan for extra seating if needed. You never know when an extra guest will tag along! And we've got some great ideas for extra seating.
Prepare Some Appetizers
Chances are guests will arrive early, or things may not finish cooking right on time. If you're still getting things ready as people arrive, this is a great time to have appetizers and cocktails ready. Have these out in the living room – away from the dining room and the kitchen. This way they will all gather in a separate room and you can "effortlessly" get everything together.