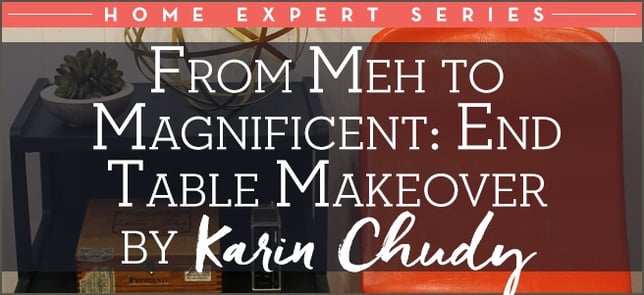 Karin Chudy, from Art is Beauty, is back again for our Home Expert Series. This time she is going to show us how she quickly turned this "meh" end table into a magnificent mid-century modern statement piece.
---
You can see what I started with here. It was quite beat up and I tried my best to show the water rings and beat up Blonde finish on the old piece. Even though it was quite beat up I absolutely LOVED the design of the piece.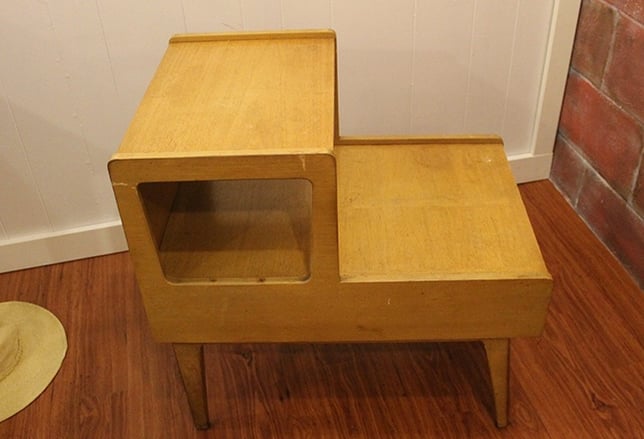 First, I cleaned the whole piece. It was pretty dirty and I knew I was going to be painting it so I gave it a good scrub down with some warm soap and water.
Since I wanted the piece to pop, decided to do a two-tone feature to accentuate its style. I decided to use the same General finishes Java Gel that I used in the faux woodgrain piece I did for Furniture.com. I used this gel for the legs and the drawer front. It's a top coat gel stain so you don't have to sand the piece before applying, just wipe it on and let it dry. Once it's dry you can go back and do another coat or you can seal it. I wanted mine to be dark so I did two coats and then just used a general finishes top coat to seal it.
For the table itself I chose American Paint companies Navy blue paint.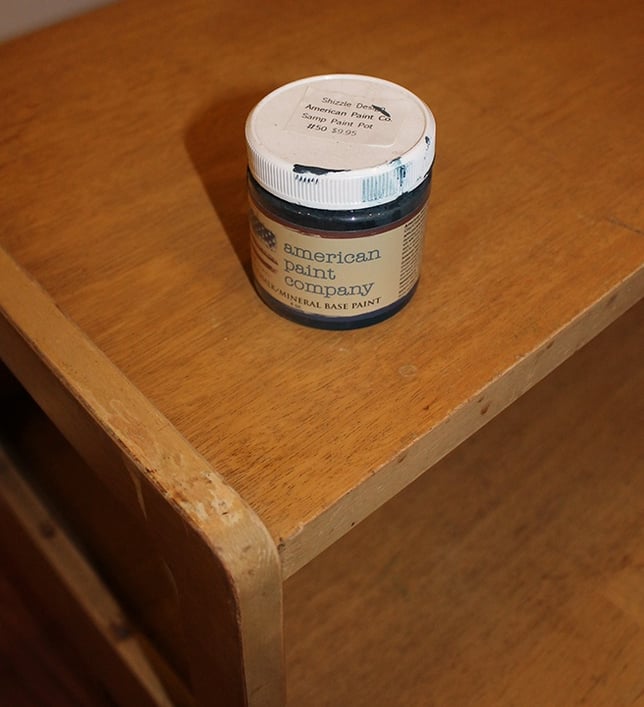 I gave the same two coats to the piece and sealed it with the same general finishes matte top coat. I could have waxed it but since it's an end table that means drinks may end up on it and I wanted a tougher finish to stand up to wear and tear.
Once everything was dry I put it together and put the pull back on the drawer front. I just love how it looks with my Italian mod folding chair.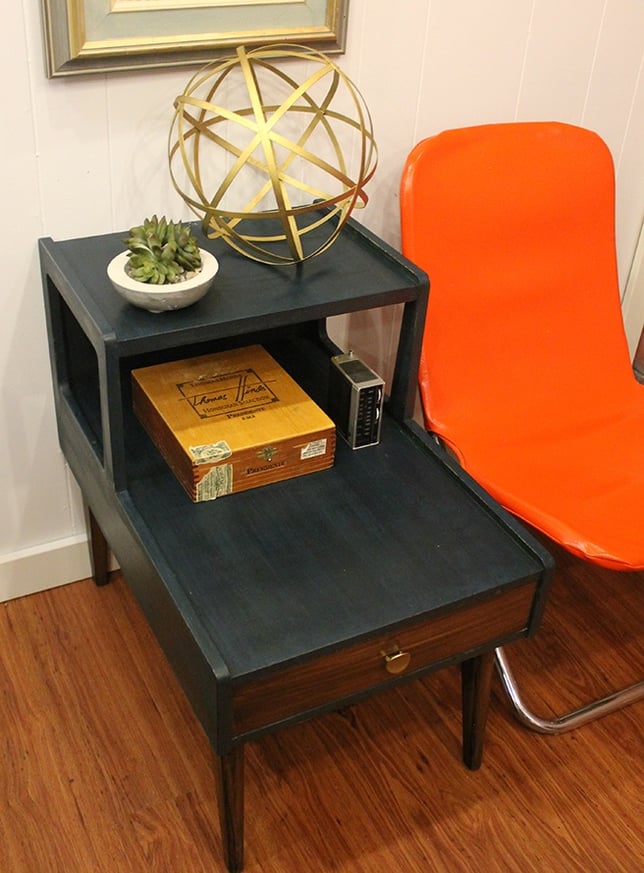 What once was a boring and plain dirty table is now a fun and funky mod piece that would add a punch of fun to any home.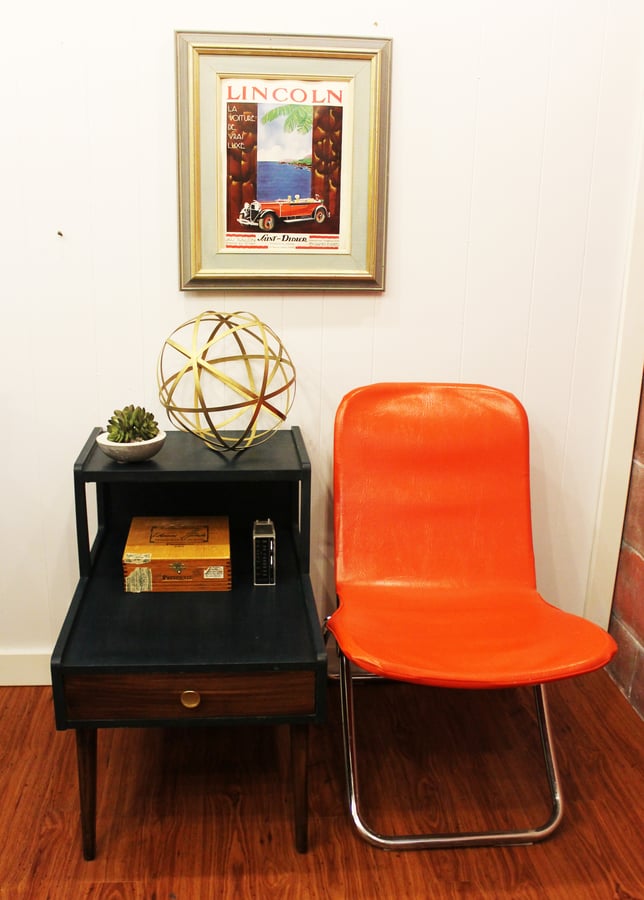 I hope you enjoyed this makeover and I look forward to next time. Have a Beautiful day!
---
For more DIY tips, check out the DIY section of our blog or visit our Pinterest page!