Alicia, from The Crafterglow, is back and bringing the fall flavors to Pursuit of Home. We all know Pumpkin Spice Lattes (PSLs) are slowly sneaking up on us, but Alicia has brought us something new: the PCC. These Pumpkin Cheesecake Cannolis are the less-basic way to enjoy your favorite fall flavors, so dig in!
---
It's that time again. Time to bust out your sweaters and boots and enjoy that crisp autumn air. Being a September baby myself, I have always loved the fall. I adore it all; from the beautiful colors emerging on the trees outside to the trips to the farmers markets. But what I love the most about fall is what I love the most about almost everything: the food. I haven't wasted any time and already started adding pumpkin to just about everything I've been baking, and this pumpkin cheesecake cannoli filling is a new favorite.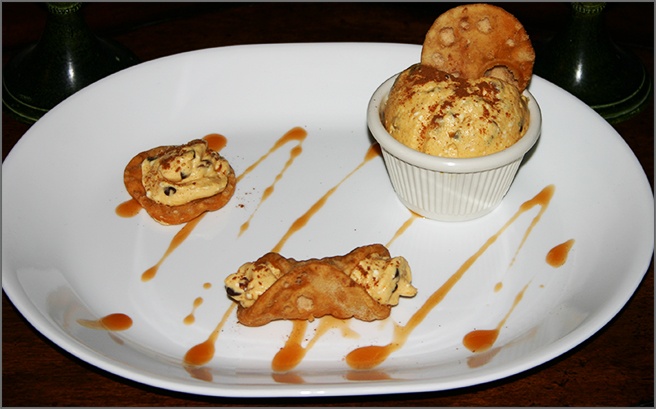 With the holidays around the corner and all the parties that go along with this time of year, I like to find unique but easy dish that I can quickly whip up. This pumpkin cheesecake cannoli recipe is easy, no bake, has minimum ingredients, and you can serve it in a variety of ways. You can even throw the filling in a pretty serving dish with cannoli chips or pretzels if you don't feel like filling individual shells.
They take about 20-30 minutes to make and they combine all the best parts of pumpkin pie, cheesecake and cannolis. Does it get any better?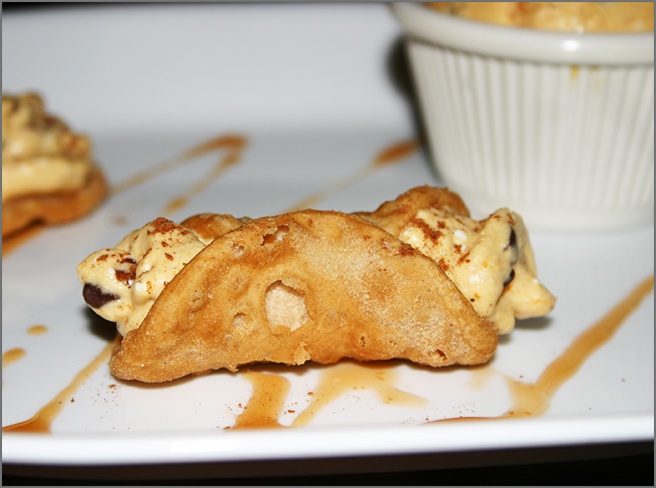 Ingredients:
2 packages of cream cheese (softened)
1 cup whipping/heavy cream
2 teaspoons pumpkin pie spice
Caramel syrup (for garnishing)
2 12-count packages mini cannoli shells or chips
(Yield: 50 mini cannoli pastries or 20-25 large ones)
Directions:
First, combine the softened cream cheese,
powdered sugar, pumpkin pie spice,
and canned pumpkin in a large mixing bowl.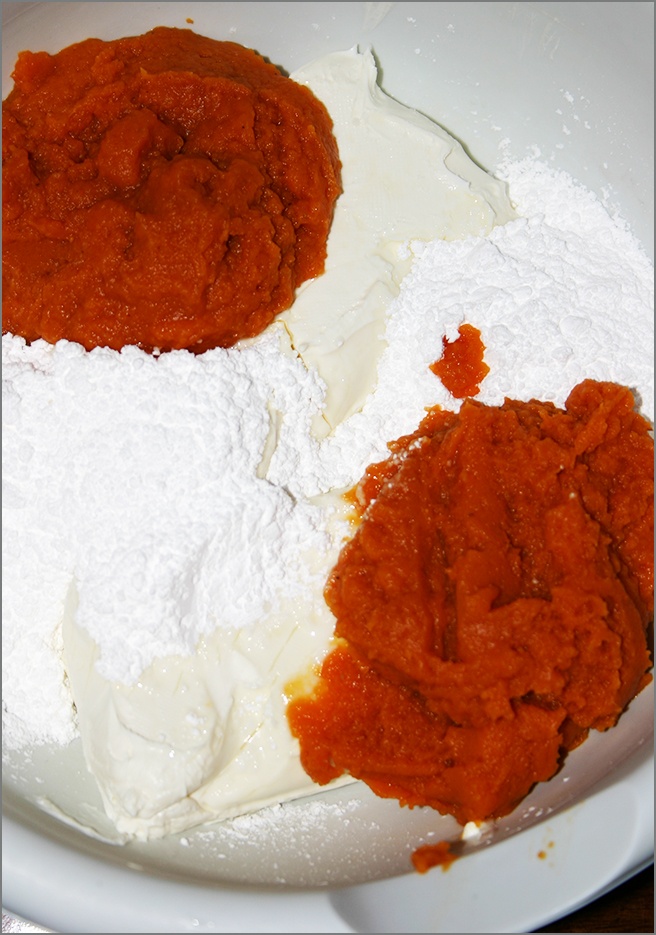 Then, beat ingredients until smooth.
Add the chocolate chips and pecans and mix in.
You could also switch it up with other chopped nuts,
white chocolate or cinnamon chips,
Feel free to experiment with anything you might prefer.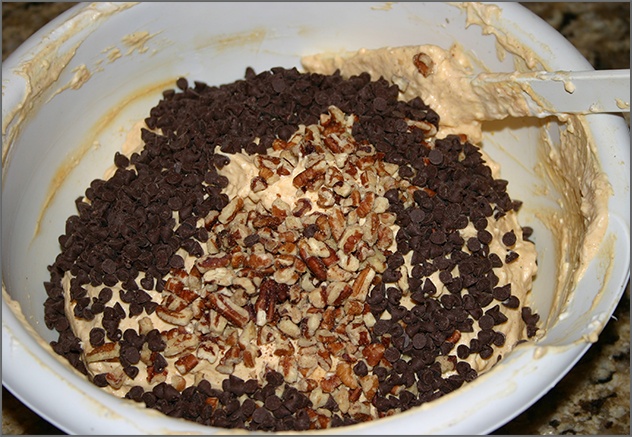 In a separate bowl, beat the whipping cream
on high speed until it begins to
get fluffy and form peaks.
It should become the consistency of a whipped topping.

Fold the pumpkin cream cheese mixture
into the whipped cream until thoroughly mixed.
Now your cannoli filling is done- it's really that simple!
If you aren't going to be serving this right
away, store the filling in the refrigerator.

When you are ready to serve, pipe the filling i
nto
the cannoli shells (I used a plastic sandwich bag that
I snipped the corner off of as a makeshift pastry bag),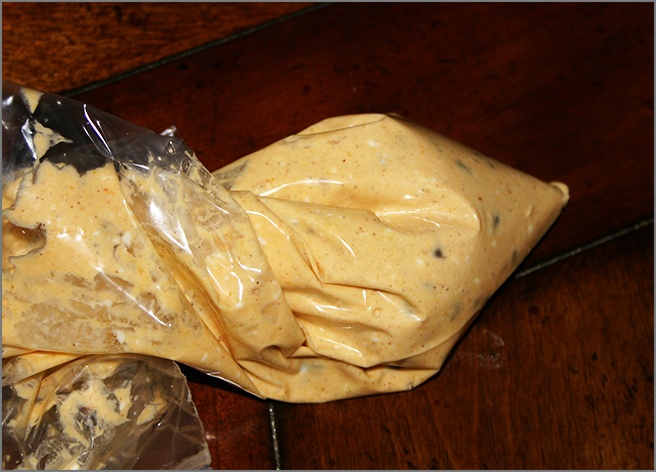 and garnish with a drizzle of caramel sauce
for an elegant and yummy display.
If you have chips you can also pipe the
filling on top and create cute little open-faced cannoli desserts.
A third option is to put the filling in a serving dish as a dip.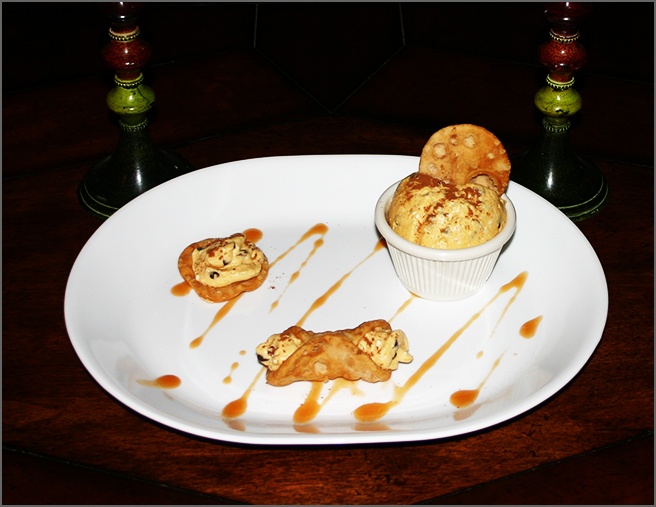 I was surprised by how simple this dish really is and oh-so-tempting! I was digging into this filling with a spoon before I even got to filling the shells! This is a great way give yourself and your family a homemade treat to fill that pumpkin craving without even turning on the oven!
---
For more recipes, check out the rest of our Home Expert Series, or head to our Pinterest page!