---
Hello again! So excited to be back again showing a totally simple way to update a thrift store find.
I recently picked up this beauty at a local thrift shop for a couple bucks. I have a thing for these types of tables because of their size. They are the perfect height for a phone table, end table, or nightstand. Most of the pieces I find, however, have seen better days. I got lucky when I found this piece. This table was in great shape structurally, but the finish was looking a little beat up.
I decided to take it home and give it a fresh new look. It was really easy and I'm going to show you how to do it yourself.
---
For this project you simply need a little bit of sand paper, some stain, and some paint.
I started by lightly sanding the old finish off the top with some sand paper.I used 60 grit to get the main portion off and then 200 to lightly sand over that. I wiped it off and applied a dark stain using an old t-shirt (any lintless rag will do). I chose to use "Dark Provincial" by Minwax because it's a dark stain that easily covers up most of the table's imperfections.**
Once the stain is dry and set you can get to the fun part. Cover the top with paper, or you can do like me and just flip the table over. Then simply spray it with what ever color spray paint you want. I chose a peach-colored Rustoleum 2x spray paint. It may require two coats depending on coverage. (Also, be sure to always wear a particulate mask when working with spray paint!)
** I actually recommend painting the legs before staining the top, in case you over-spray. You can always sand off the spray paint but you wouldn't want to restain the entire thing.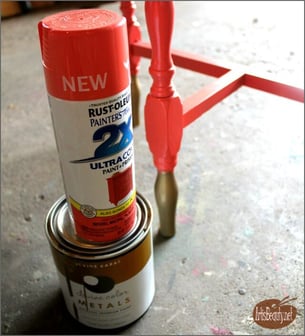 I love to add simple little accents to pieces. For this table I used my Divine Color Karat metallic gold paint and dipped my table legs into a small container of paint. I set the table on little blocks on top of a tarp while I waited for the excess to drip off.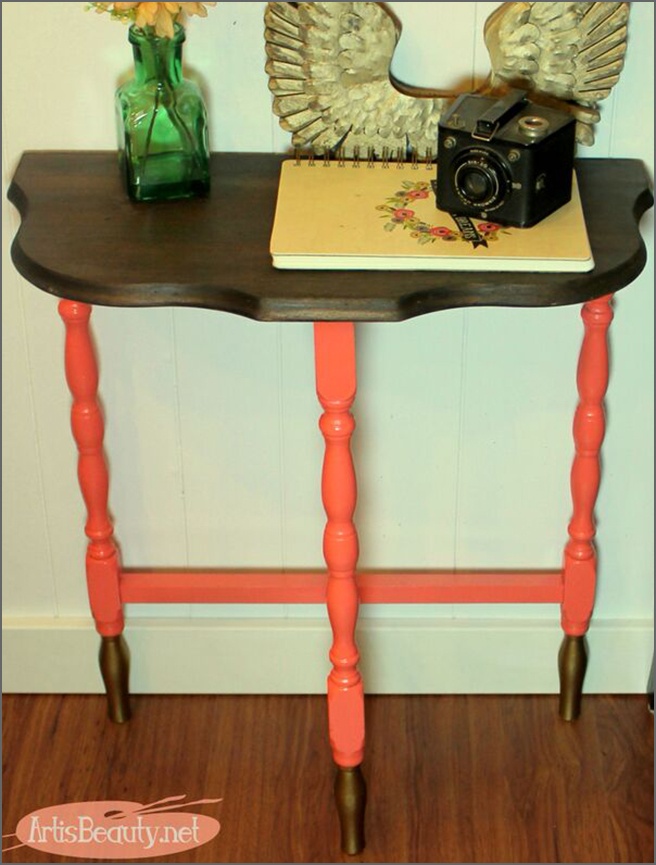 Can you even believe its the same table? Next time you see a sad little misfit table, don't pass it by! It might end up being one of your favorite pieces of furniture for years to come.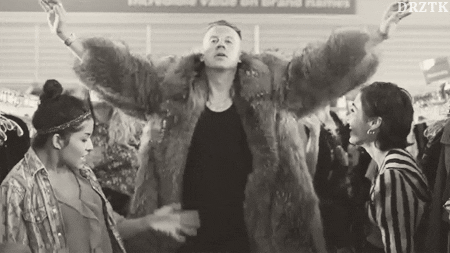 ---
For more DIY projects, check out Karin's previous post or head over to Pinterest!