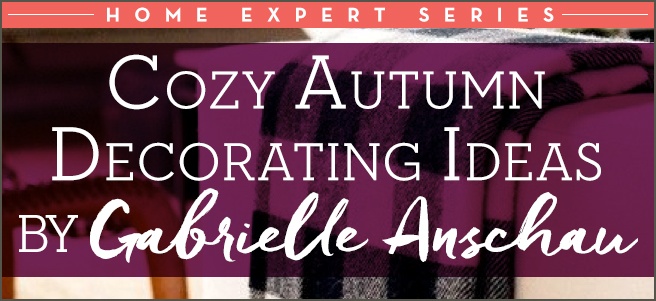 With the chill of fall in the air, it's time to cozy up your home! Gabrille Anschau, from Trend Mogul, is highlighting some of the important elements in fall decor. Pair these items with a fabulous sofa or sectional and you'll have a fall-ready home in no time. Get ready to get comfy!
---
Throws
Nothing says fall and holidays quite like tucking under a warm, fuzzy throw with a fire crackling in the background. Make a cozy statement with nature based fibers - think, faux fur, wool, cable-knitted cotton and mohair.
(Photo credit: Pottery Barn)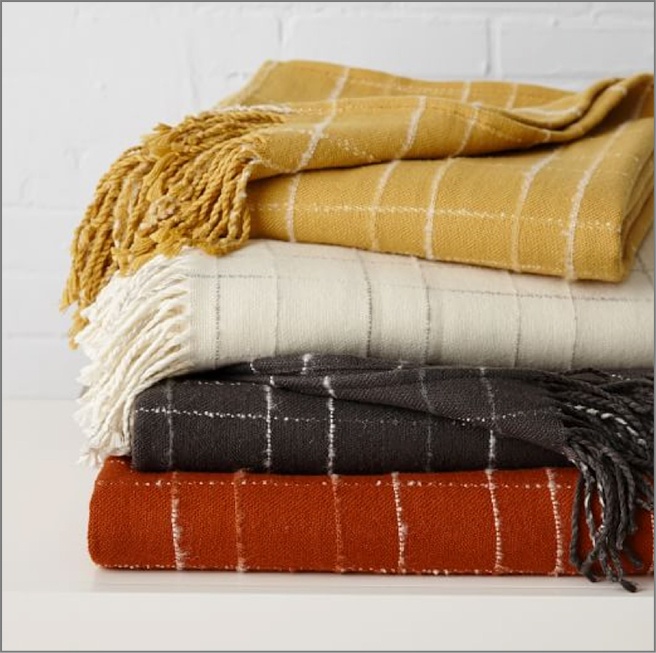 Cushions
As with throws, cushions made of raw, natural materials provide an added sense of warmth during fall and winter; think faux-fur, leather and wool. Don't be afraid to pile up the cushions for added-coziness!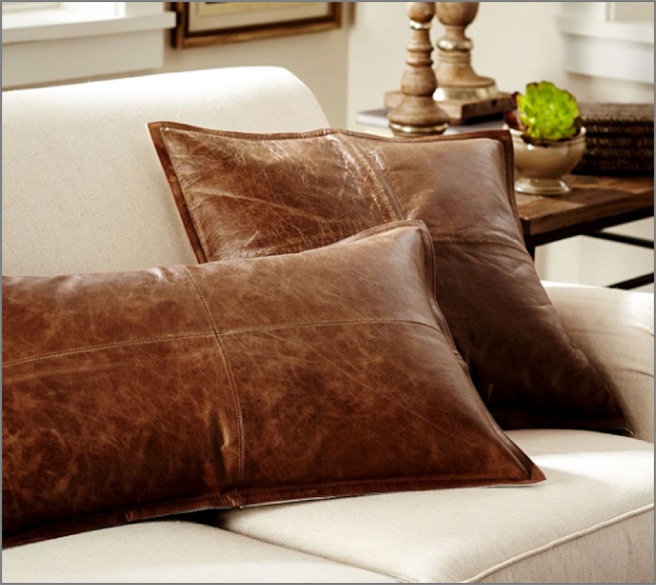 (Photo credit: Pottery Barn)
(Photo credit: Pottery Barn)
Gather Around The Hearth
People are naturally drawn to a crackling fire. Rearrange seating in the living room to center around the hearth. Provide extra seating in the form on poufs and large cushions.

(Photo credit: Bloglovin)
Create A Reading Nook
As we make our way into the cooler months, and it becomes more difficult to spend time outside, carve out a reading nook to catch up on the classics. Creating a cozy reading corner doesn't require much more than a good reading lamp, a comfy chair, a warm throw and lots of cozy cushions.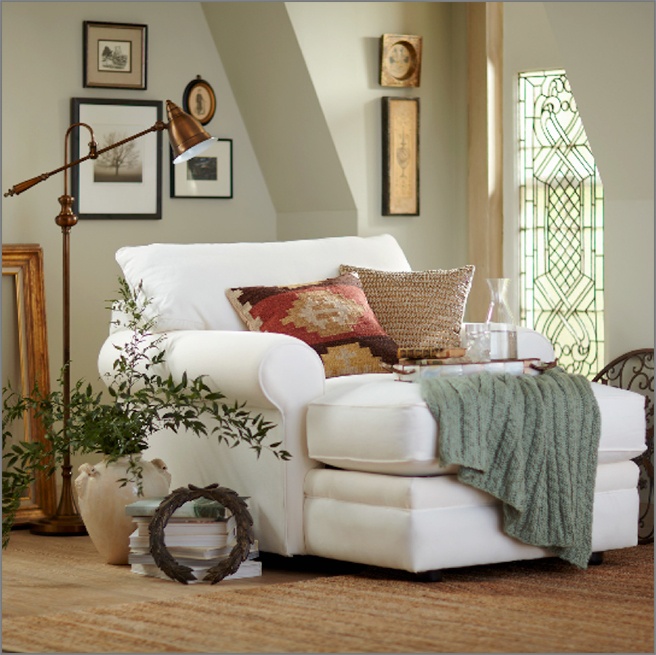 (Photo credit: Wayfair)
Seasonal Patterns
Fall calls for plaid, herringbone, paisley and tweed. Be sure to add in these rich textures in small doses and in a way that compliments your existing decor.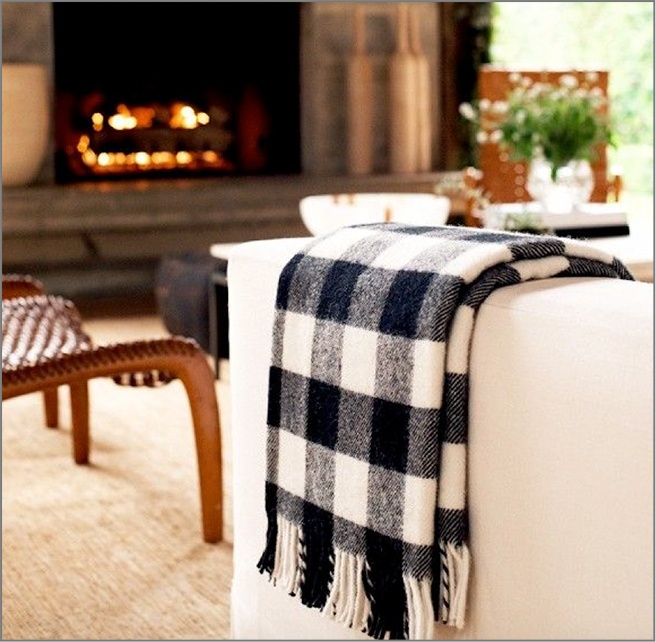 (Photo credit: Domaine Home)
Lighting
Ditch the overhead light for the warm glow of lamps, candles or a crackling fire to add instant coziness to any space.
(Photo credit: laurenconrad.com)
---
For more awesome decorating tips, visit the Home Expert Series section on our blog or head to our Pinterest page!