Carmen Ordonez, from Viva Fashion, is giving us some killer tips for holiday entertaining. Don't stress out about the perfect holiday decor- we've got you covered.
---
The holidays are right around the corner, which means tons of gatherings with friends and family and holiday decor wherever you turn. Whether you're hosting a gift exchange with friends or hosting a Christmas Eve dinner with family, here are a few tips to help you entertain with ease this year.

Tip #1: Set the scene.
Set the mood by decorating with flowers or candles in a holiday scent (I love cinnamon spice). One of my favorite items for decorating during the holidays is pine cones. They are widely used in Christmas floral displays and can be found pretty much anywhere (even your own backyard).
(Photo via pinterest)
Tip #2: Set the table.
If you have more than eight guests, I always recommend using place cards for your table. Nobody likes playing musical chairs, and place cards make things a lot easier. You can use fruits, such pomegranates, the symbol of abundance, as place card holders for your guests or how about these adorable miniature wreaths.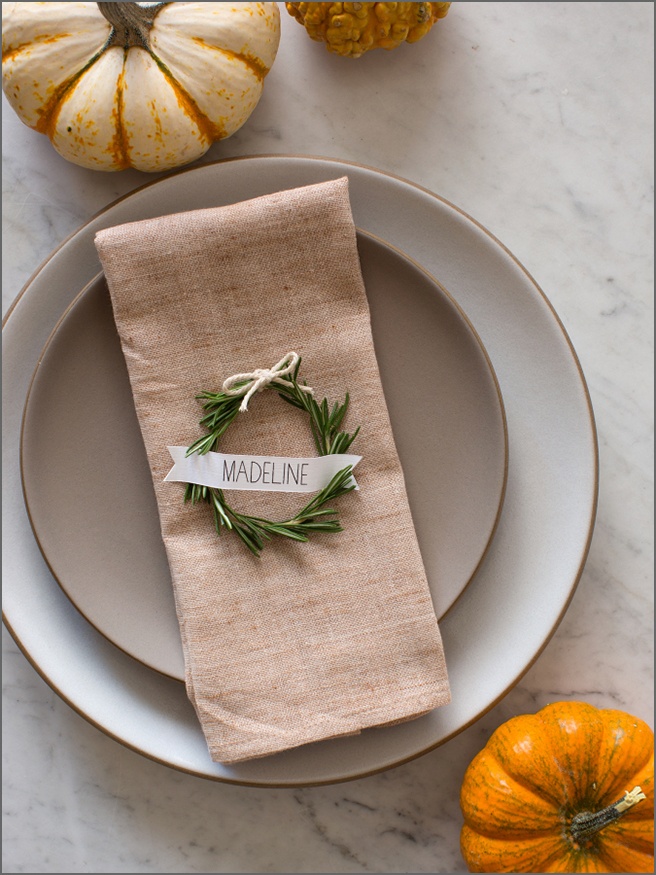 (Photo via stylemepretty)

Tip #3: Make the food festive but easy.
You don't want to be a slave to the kitchen, so instead, consider serving your guests tapas-style dishes. These are ideal for entertaining because your guests will have a variety of small dishes that are full of flavor. Some of my favorites includes figs with goat cheese, fresh olives, and cucumbers with chicken salad.
(Photo via thetomkatstudio)
Tip #4: Create seasonal cocktails.
Seasonal inspired cocktails are sure to wow your guests. Think cocktails with cinnamon and peppermint flavors and cherry garnishes. You can also create your own holiday sangria (normally consisting of wine, chopped fruit and a small amount of brandy).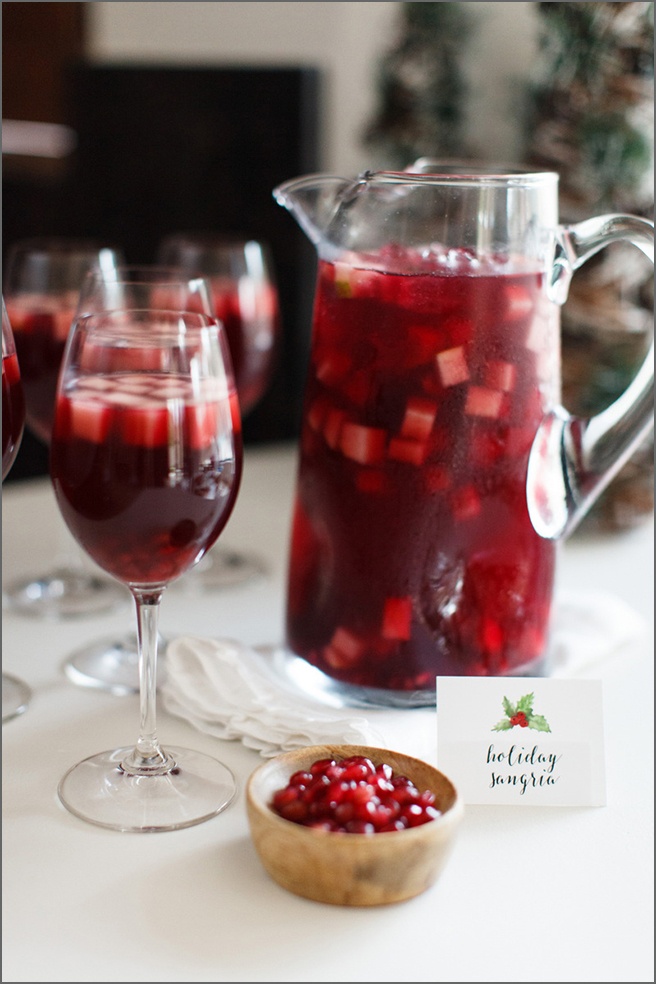 (Photo via thetomkatstudio)
That's really it! Just a couple of small, easy-to-make details will really help spruce (get it?) up your home for the holidays!
---
For more decorating tips, check out the rest of the Home Expert Series, or visit our Pinterest page.