Hello again my Beauties! I am so happy to be back with you again to show you how to update an old thrifted dining room chair. Today I will show you how with a little fabric, some paint, and a whole lot of fun you can change that ugly outdated chair into something fun and functional!

---
As you can see this chair had seen better days. The chair itself was structurally sound, just beat up and very outdated. Some of the veneer was missing and the fabric was a bit boring for my taste. The nice thing about these old chairs is that they are very easy to update.
When you flip the chair over you see that there are just four screws holding in the seat of the chair. I used my drill and removed the screws, releasing the seat from the chair.
This is where the difficult decision of choosing the fabric comes in. I love color and I love patterns, so picking what I thought would fit best with the style of chair was the hardest part of the whole transformation. After laying out some of my fabric stash (which also, by the way, was thrifted) I finally decided on the classic black and white fun pattern.
To start, I laid the seat upside-down on top of my fabric and using my staple gun (about $20 at your local home store and worth every penny) I pulled the fabric tight around the edge of the chair and stapled it in place. I start on one end lining up my fabric and then do the opposite side pulling it nice and tight.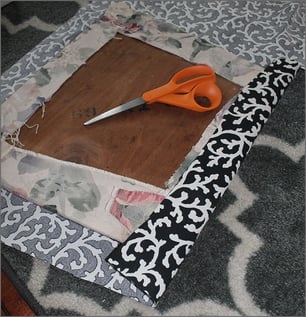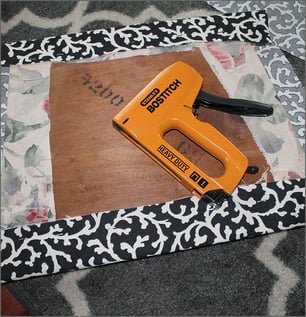 For the corners it's like wrapping a present. Slowly make small folds one on top of the other and staple down. You don't want to have big bunches of fabric sticking out on your corners.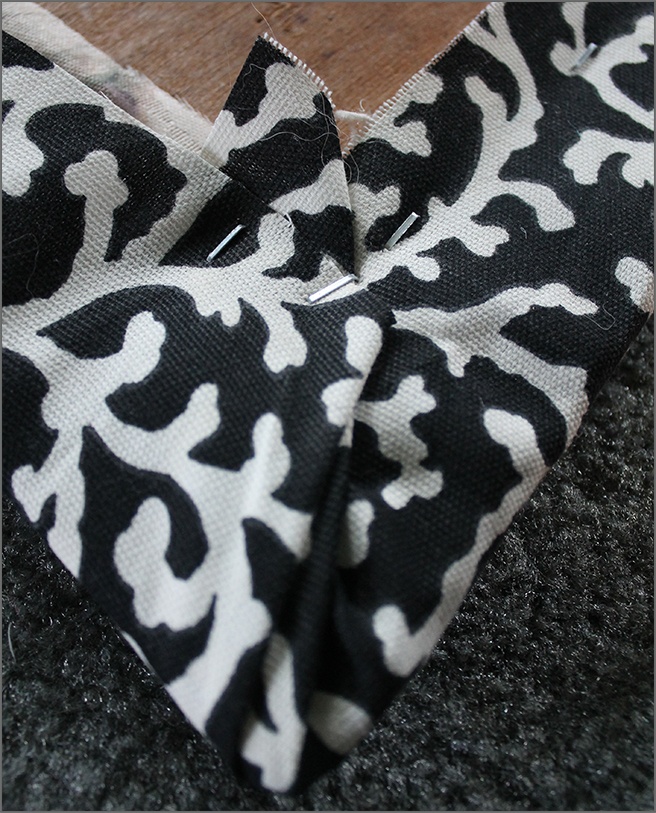 When you are done, trim off the excess fabric. Now for the rest ot the chair. Since it had seen better days, I decided I was going to paint it.
To give it an old world finish I decided to use a mineral/chalk based paint. This type of paint is water-based and can be found in almost all craft and home improvement stores. I chose a linen white color to coordinate with the fabric. In order to seal the water based paint, you need to use a wax. The wax cures the water base paint and gives it that old-looking finish. You simply brush on the wax and buff it when it's dry. (Depending on temperature it can take a few hours to dry.)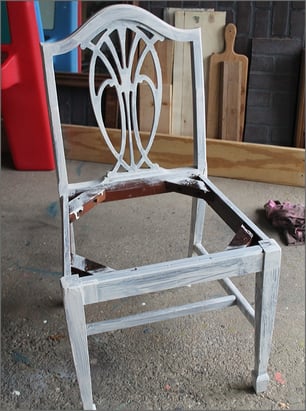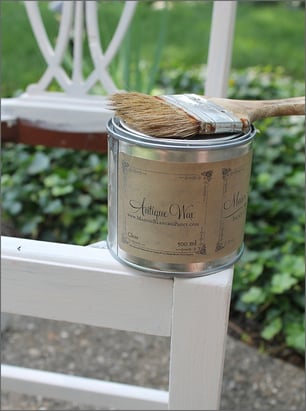 I buffed off the wax, giving the chair a more distressed look. Once the chair dries, use those same four screws you took out in the beginning and screw the seat back into place. Look at the difference! What once was a beat up worn out chair is now ready to be the center of attention. I hope you enjoyed this simple and easy makeover!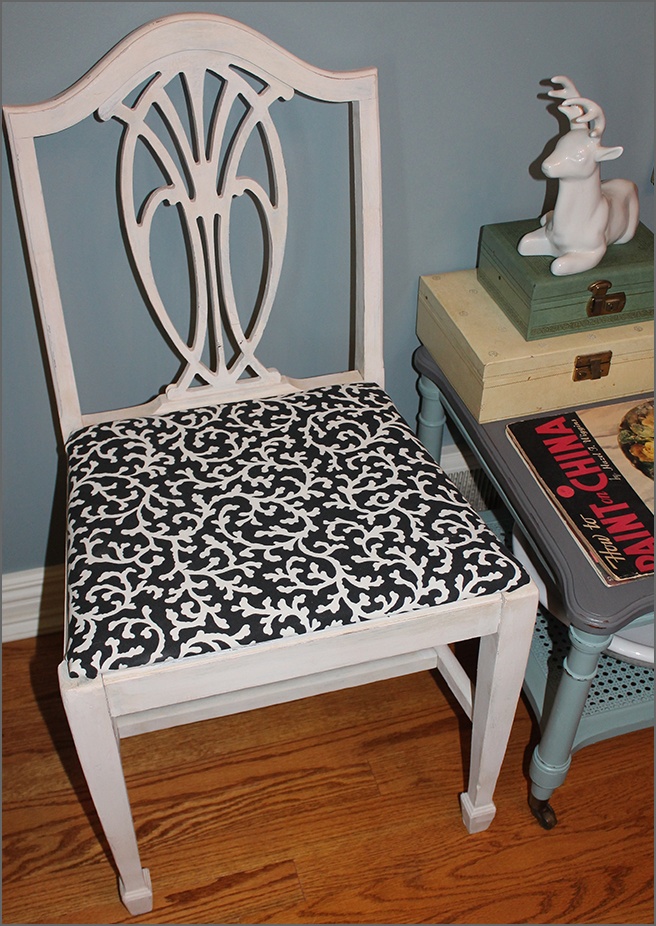 I hope you enjoyed this simple and easy makeover!
---
For more easy DIY projects, check out Karin's blog, Art is Beauty, or sign up to get Furniture.com emails filled with posts from our other DIY and home experts!