In our "Get the Look" posts we find styled rooms we love and show you how to recreate the look with products from Furniture.com. We scoped the internet for a gorgeous living room and this modern white living room from decoist.com really caught our eye! You'll see that combining shades of cream, grey, and white can make your living room look incredibly elegant. Here's how you can mix-and-match to recreate the look!
We will break down each element of the room and show you what similar items we carry.
Our inspiration: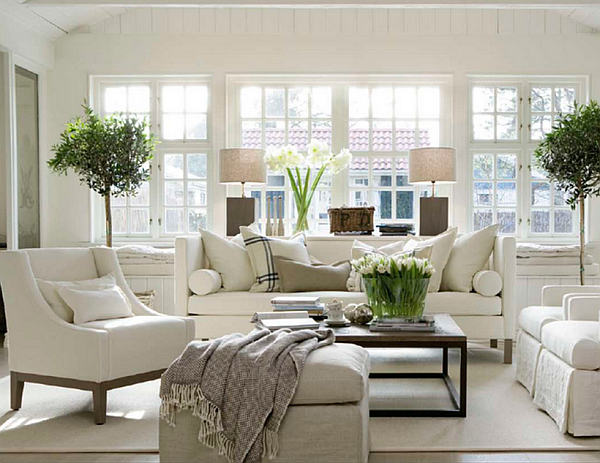 Furniture.com products:
The chair: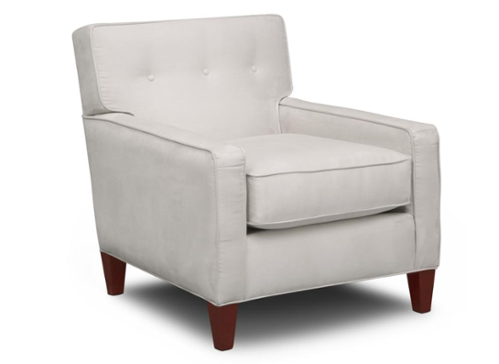 Understated sophistication and timeless design come together in the Hudson Gray accent chair for a piece that is so effortless in its style, you'll feel like it was a part of your home all along. Shallow button tufting dots the back cushion and the welted edges and boxy silhouette solidify a look that's neat and tidy.
Color: Pale Gray
Tread the fine line between modern urban and at-home, cozy living room style with the Walker Cream chair. Bold and inviting, this piece features an ultra-soft, suede-like microfiber fabric that is both supple and durable, perfect for those high-traffic areas that require good looks and well-padded seats.
Color: Cream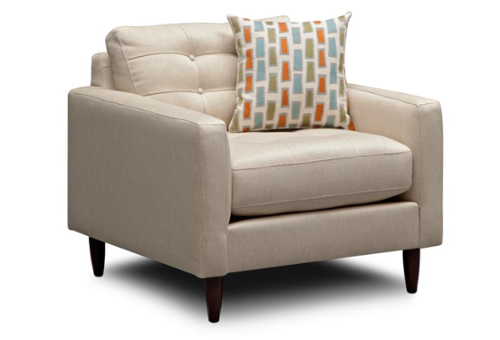 If your destination is up-to-date décor with a touch of retro vibe, look no further than the Highline Cream chair. Sleek, low track arms, button-tufted back and seat cushions and high tapering legs give this piece a mid-century flavor, and the versatile cream tone of the woven upholstery will easily blend with a range of color schemes. A fun designer fabric on the coordinating toss pillow offers an extra element of stylish pep, for a look that says "you've arrived."
Color: Cream
The sofa:

There's something exciting about the Trocadero sofa, whose inviting style and contemporary look will add energy to any well designed space. Featuring deep seating and a scatter back design, this collection boasts welted track arms and slightly tapered wedge feet for a clean and fashionable aesthetic. One coordinating fabric with a bold circle pattern and a second in rich brown corduroy add to the modern appeal, and the loose, reversible back pillows allow you to customize the look and your seating comfort.
Color: Cream
2. The Biscayne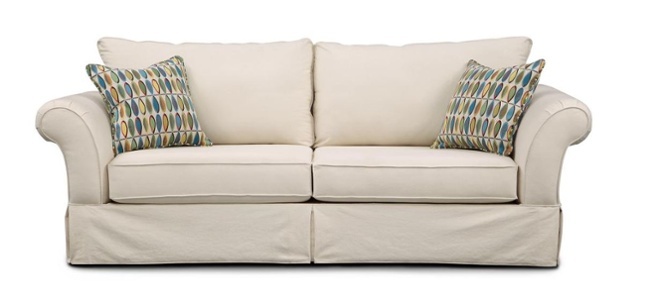 Destination Comfort. Discover the relaxing, vacation-like vibe of the breezy Biscayne White sofa. The airy, white denim upholstery covering the loose, knife-edge back cushions and angled roll arms offers the perfect mix of fresh style and cozy comfort. A to-the-floor skirt creates a slipcover look and provides a sweet finishing detail.
Color: White
The cocktail table:
1. The Hamlin
Much like the truss is used to bridge together two areas of land, the Hamlin cocktail table bridges both rustic and industrial sensibilities to produce a handsome accent for your living room. The 100% recycled fir timber is rough cut to enhance the organic feel established by the polished bluestone top, and the slatted lower shelf creates a space to stash large books, board games and more.
Finish: Brown
2. The Moselle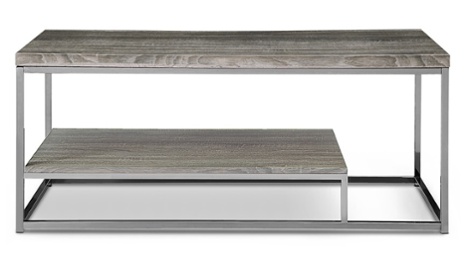 The Moselle cocktail table flows with sleek looks, modern materials and practical convenience. A light, brownish-gray top and offset bottom shelf complement the contemporary chrome base and geometric shape. With the Moselle, you are bringing a light, airy aesthetic and functional design into your living room.
Finish: Gray/Brown
3. The Foxpoint
The Foxpoint cocktail table exudes a modern industrial design in your living room with its distressed black metal base and reclaimed wood plank materials. The bespoke character of this table is reflected by the lumber, with each piece having a singular tone and texture, and by the steel rivets, which provide eye appeal. The X-shaped supports, the distressed bases, and the overall rectangular shape add to the urban chic style. A bottom shelf supplies extra storage and display space.
Finish: Distressed Tan/Black
4. The Arno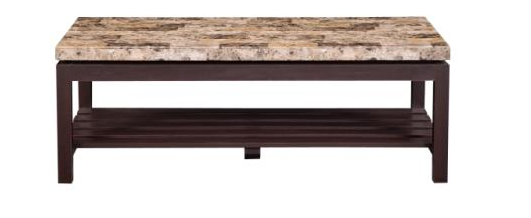 With our Arno cocktail table, you'll enjoy the high-end look of marble while leaving plenty of room in your budget for other decorating! A slab-style top is finished with easy-clean, faux marble, replete with many tonal variations for a natural effect. Presented in a slatted grid design, the lower shelf offers lovely display and storage space.
Finish: Merlot
The ottoman: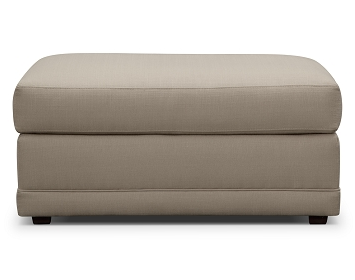 The neutral tone of the Calamar Stone ottoman makes it the perfect canvas for mixing and matching with your own décor. For a more energetic look, pair with geometric prints and bring a hint of retro cool to the table. Simple lines, neat tailoring and a plush top cushion combine for an effect that keeps this stone looking polished.
Color: Sandstone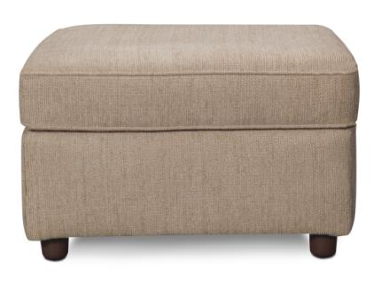 Round out a long day with the simple pleasures of the Salina Taupe sectional collection. The coordinating cocktail ottoman lets you kick up your feet on plush light beige fabric — and you'll relish how easy it is to care for. Modern cylindrical legs and welted trim complete the comfortable living room look.
Color: Taupe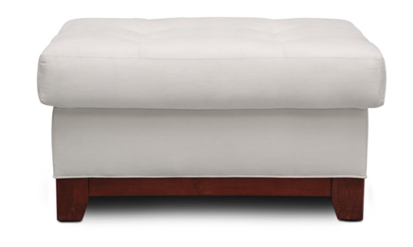 Understated sophistication and timeless design come together in the Hudson Gray ottoman for a piece that is so effortless in its style, you'll feel like it was a part of your home all along. Shallow tufting dots the cushioned top for just a hint of handsome texture, and the plush, overstuffed cushion is just begging for you to put your feet up at the end of a long day.
Color: Pale Gray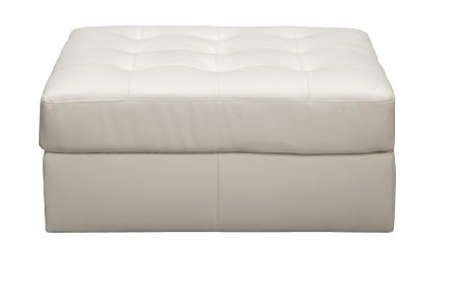 Yes, you can have a living room that combines the elegance of leather with your sleek style! The Largo White ottoman exceeds your dreams in that its spacious size is complemented by contemporary accents, making the Largo comfortably chic. This ottoman boasts a tufted cushion, the upscale style of classic white bonded leather and the ability to be arranged with other pieces to create your favorite modular sectional configuration.
Color: White
We hope this helps you create the modern living room of your dreams!
- Furniture.com