Although we may wish that we spent less time in the laundry, the truth is, unless we're prepared to do a 'major cull' of our clothes, or go on a shopping-strike, doing the laundry will continue to be a part of daily life. However, Gabrielle Anschau, from Trend Mogul, is going to show us how to make the laundry room struggle a little easier, and even, dare we say it, enjoyable!
---
Don't waste an inch of space
Many people are guilty of wasting the precious space that exists above their washers/dryers. Ward away clutter and unsightly cleaning products with cabinets, shelves and hanging rods.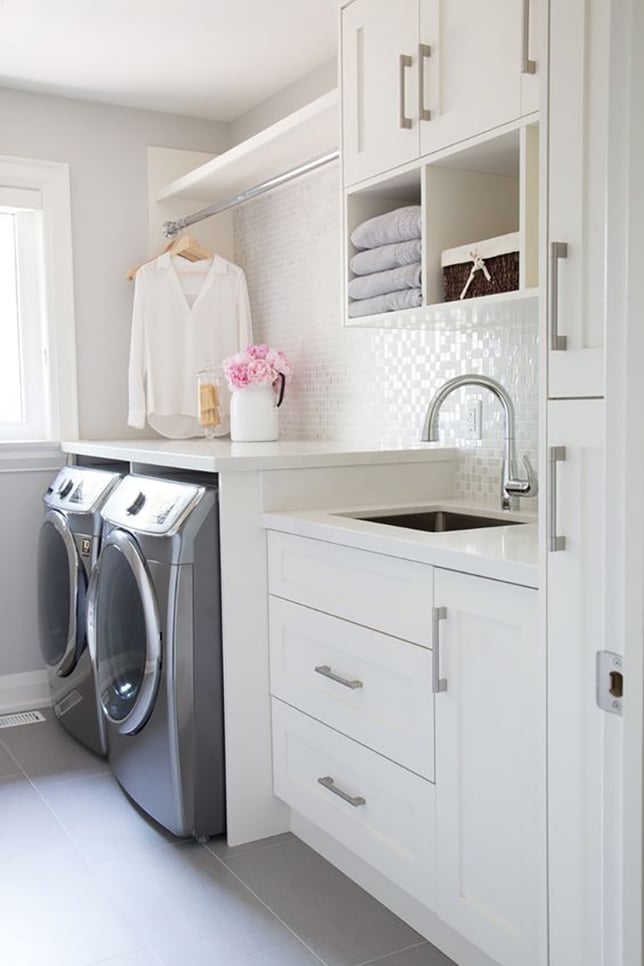 (Photo via barlowreid.com)
Maximize indoor drying space
Anyone who lives in the Northern Hemisphere will agree that you can never have enough indoor drying space.
If you are stuck for wall/floor space, suspend a makeshift drying rack from the ceiling using a steel mattress base or a ladder. Spray paint your new drying rack to match your decor.
Side note: Ensure that whatever you decide to hang is not too heavy and that your ceiling is strong enough to safely hold it. It is probably worth consulting with a handyman to ensure the project is viable and done safely.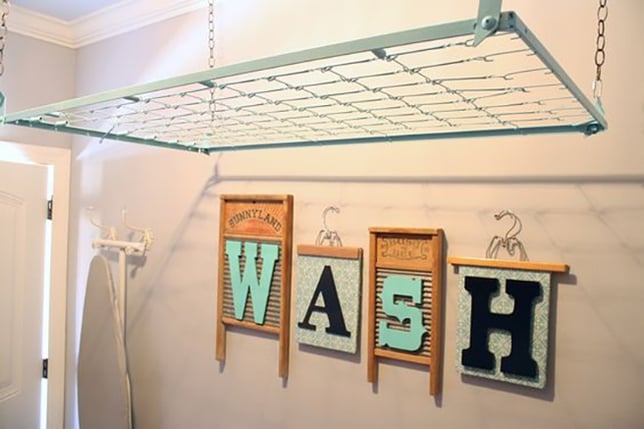 (Photo via adiamondinthestuff.com)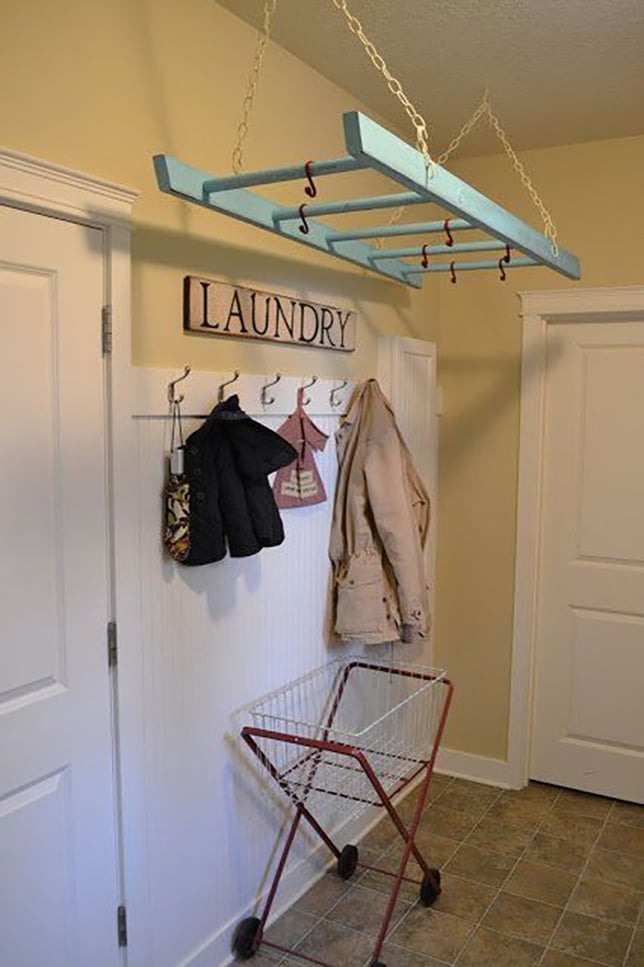 (Photo via dukeanddutchesses.com)
Alternatively, hanging traditional fold out drying racks from the wall is always a good idea - and why just hang one when you can hang four?!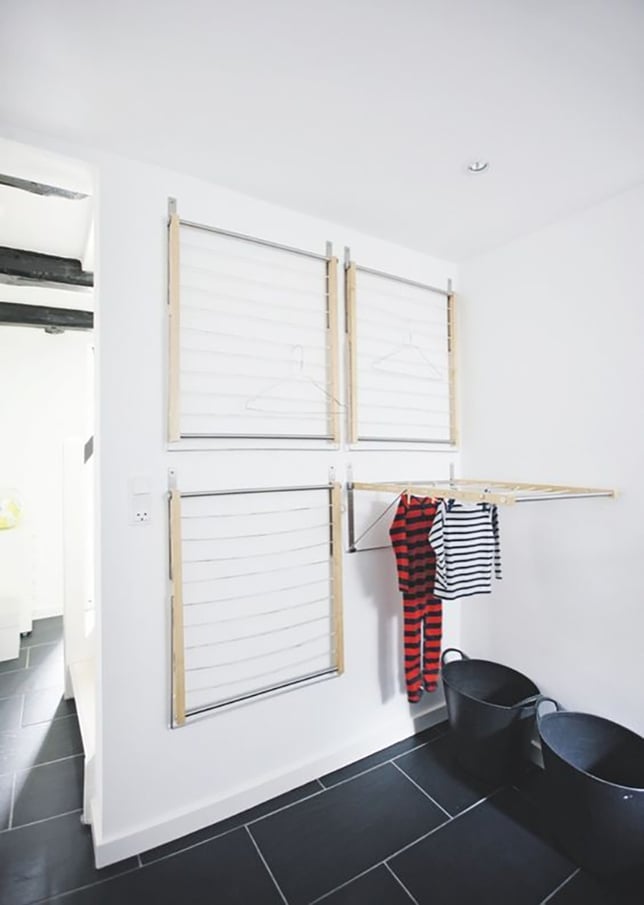 (Photo via boligmagasinet.dk)
Attach wheels to the bottom of hampers
Give your lower back a break by investing in laundry hampers with wheels. You can also easily attach wheels (available from craft and hardware stores) to your existing hampers, given they have a solid base.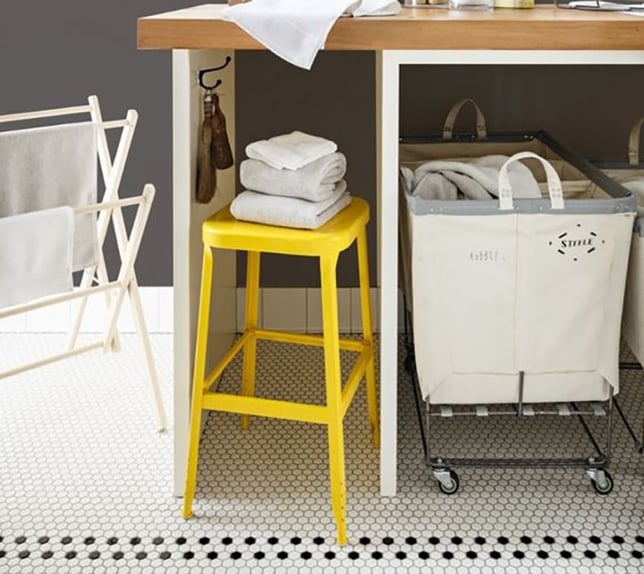 (Photo via remodelista.com)
Baskets, baskets and more baskets!
You can never have too many baskets/hampers in your laundry room. Label baskets for added ease in sorting. Categorize baskets as darks/lights/delicates, or by child.
Investing in a unit such as the one below does not just save you floor space and keep dirty laundry out of sight, the surface can also double as a folding/sorting station.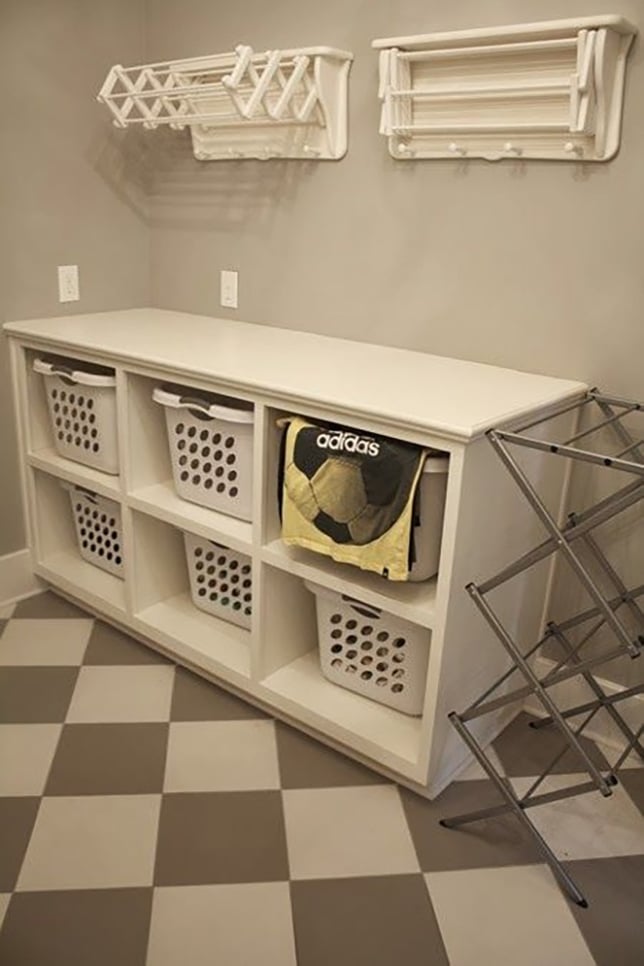 (Photo via emilyaclark.com)
Build the ultimate ironing/folding station
Take a kitchen island bench, add an ironing board, and you have yourself a stylish and practical addition to your laundry! It can also conveniently double as a folding/sorting station. Add wheels for added maneuverability - particularly if you like watching television whilst you iron!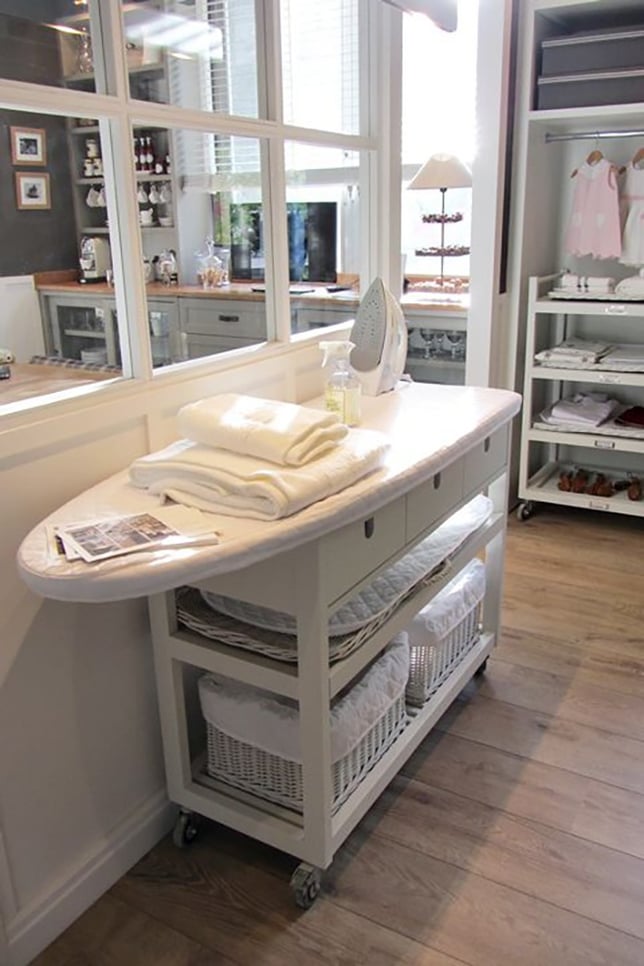 (Photo via woonio.de)
Clean, single and looking for a mate...
This idea is too cute to resist! You can purchase pre-made frames with pegs on Etsy.com or make your own - All you need is a frame, some pegs and superglue.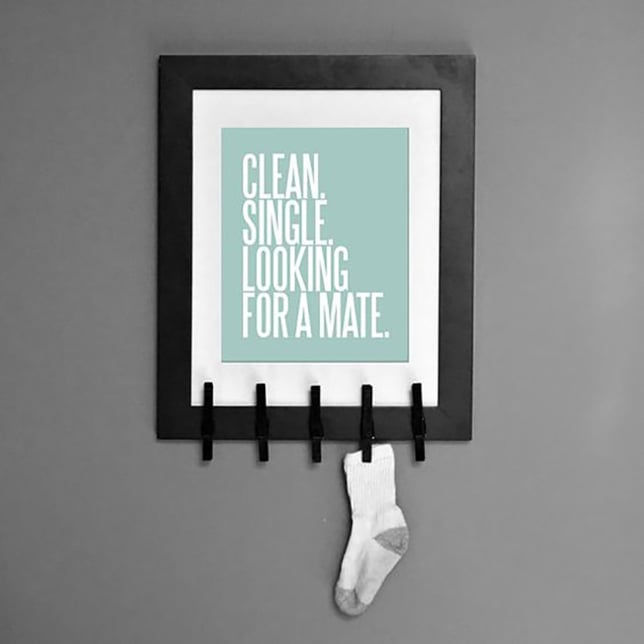 (Photo via etsy.com)
Hooks
Wall hooks are essential in every laundry room (and especially for those that double as a back-entry way!) Hang everything from bags and coats, to the ironing board. Hooks are the perfect way to lift clutter off of the floor.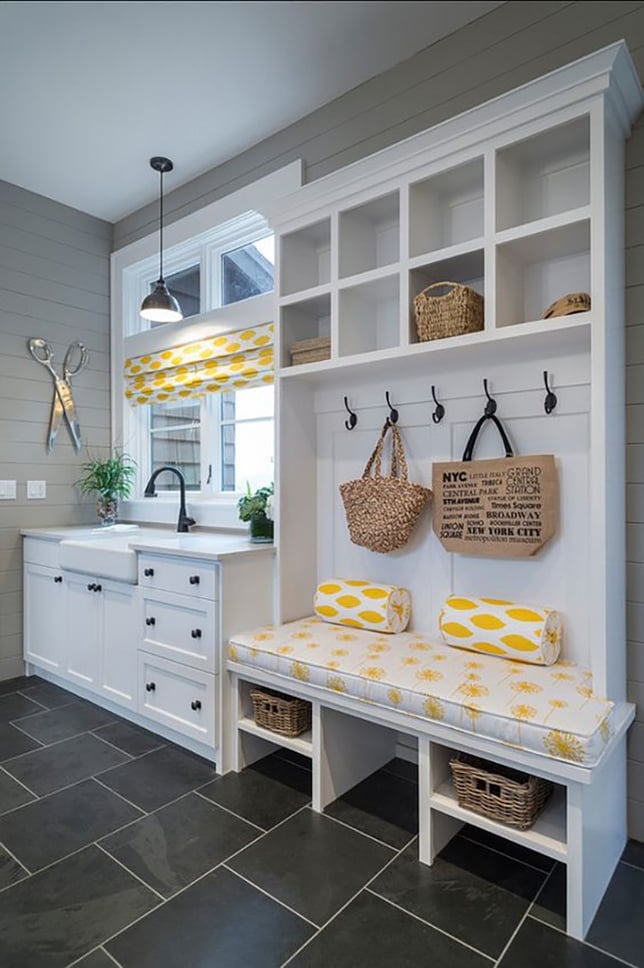 (Photo via homebunch.com)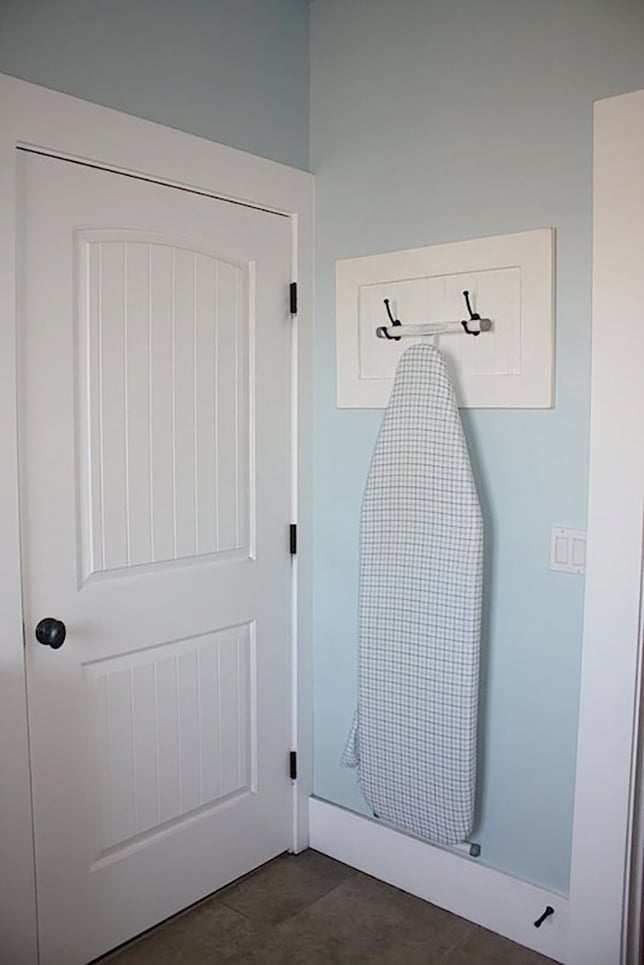 (Photo via kitchenstyleideas.com)