It's always fun to freshen your home decor with each new season. However, instead of running out to the store and spending money on new home accents, Sharon Hines, from Mrs. Hines' Class, is showing us how to stock up on a few essential pieces that will serve your home throughout the year.
---
Here are my top 5 picks for home accents you should always have on hand.:
1. Easels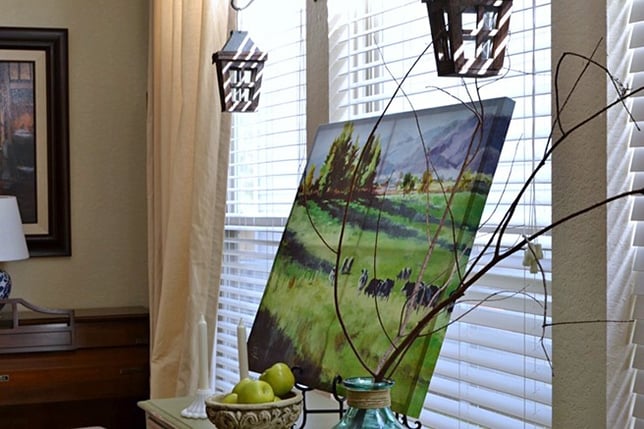 Easels are great for propping up artwork.
They aren't limited to just traditional artwork. I've used an easel to hold a frame that the easel back had broken off of. And I love to use easels to create artwork out of plates.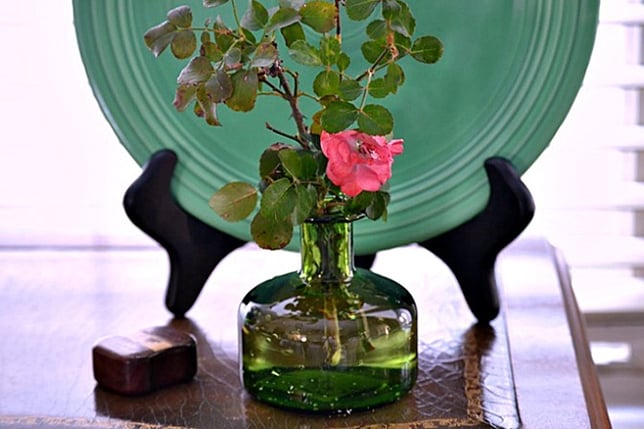 Speaking of plates, they are next on my must-have list of home accents.
2. Plates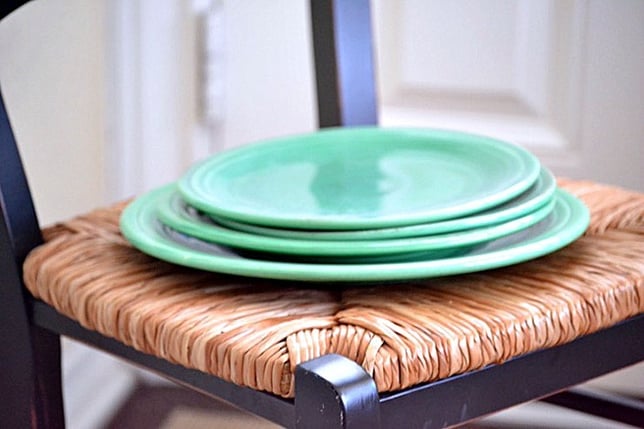 Plates are very versatile pieces which can be used as trays,
colorful backdrops in bookcases,
and candle chargers.
This brings me to the next home decor item on my list.
3. Candles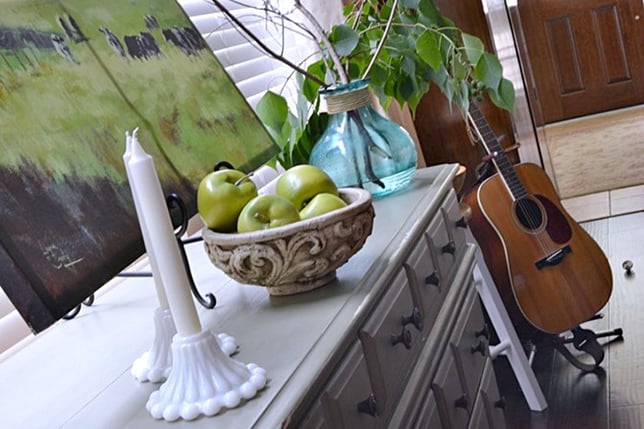 What prop closet would be complete without a collection of candles? I recommend tealights and votives for entertaining, taper candles for dining and decor and pillar candles for seasonal changes.
4. Vase Filler
To me, candles and vase filler goes hand in hand. Whether you tuck a tealight atop the vase filler or surround a pillar with a seasonal favorite, vase fillers are such an easy way to change your decor with the seasons.
5. Throw Pillow Covers
Throw pillows are such an easy way to add seasonal color to your home. Buy quality down or down alternative pillow forms or pillows with removable covers. If you don't sew, you can find pillow covers on Etsy at a reasonable price.
Keeping basic home accents like these on hand saves on time and money. Create a prop "closet" by storing your decor in an unused closet, an armoire or the garage for easy convenience. If you'd like to see the other items in my prop closet and how I organize them, visit my blog at www.mrshinesclass.com.