We know a lot of people may be nervous about buying furniture online without being able to see it in your home first. We get it - buying furniture is a big decision and it could be hard to commit to a piece when you aren't positive you'll love it. That's where the Furniture.com app can help. Our app can put the furniture in your home, without any purchase being made! "How is this possible?!" You question, "Is this witchcraft?!" Before you rally a mob and grab your pitchforks and torches, download the app and see for yourself.
All you need to do is download the free app to your phone, print the marker, place the marker where you want the furniture to go, focus your phone, and poof - virtual furniture. Plus, you can take a picture of the virtual setup and show your friends! This is the perfect solution to being able to see the furniture in your space before committing to the purchase.
---
Take a look at how we used the app to test out new furniture here in the Furniture.com office:
Our Facebook fans love the Hollister collection so we thought we'd see how this accent chair looks in our office! Turns out, it looks great!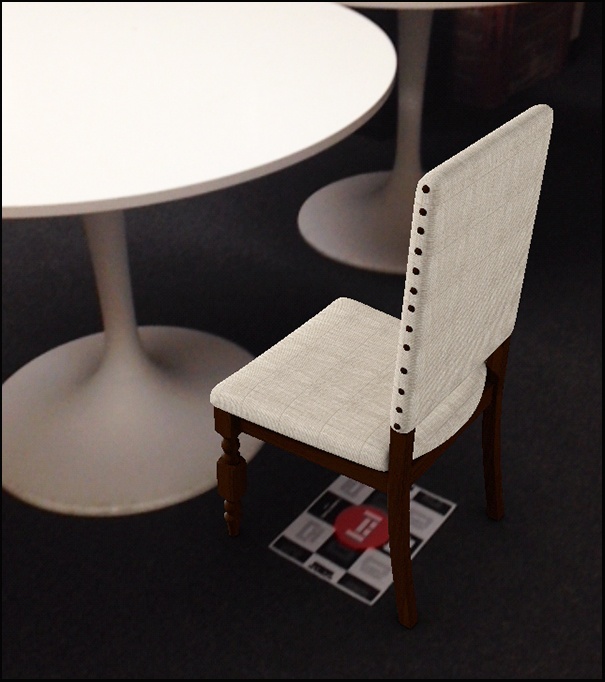 How stylin' would our office be if all of the desk chairs were switched out for these Juliette cream dining chairs? (To help visualize how the app works, this picture shows the marker underneath the chair!)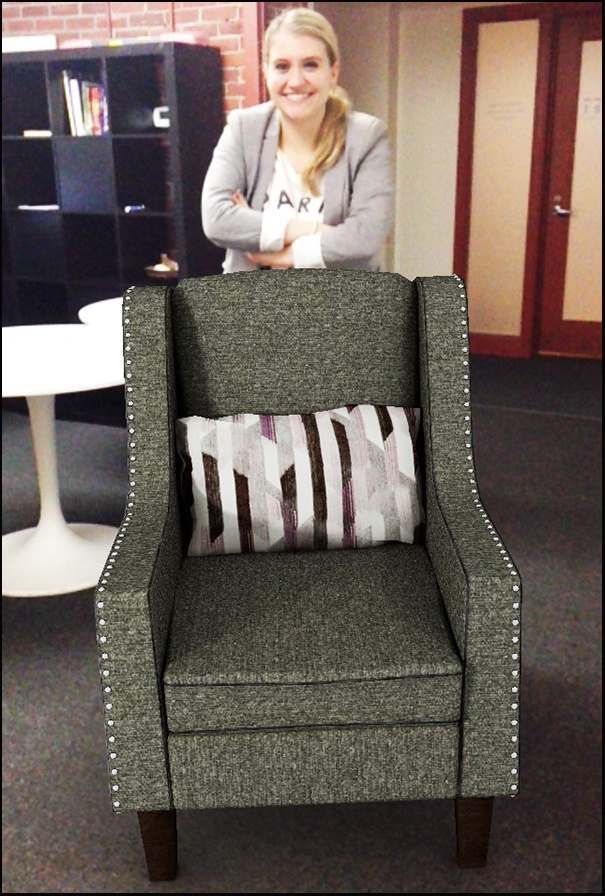 Here's our Email Marketing Specialist, Lauren, hanging out with the Caterina grey accent chair. (Hard to believe it's not really there!)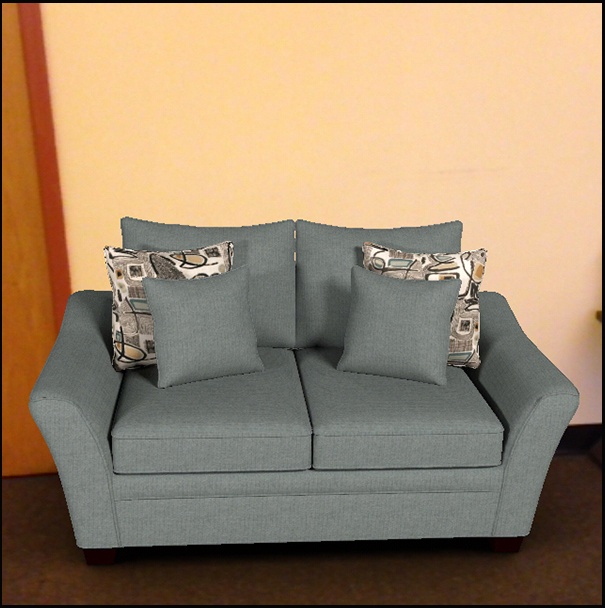 We would LOVE having this Albion blue loveseat in our hallway. It looks so comfy!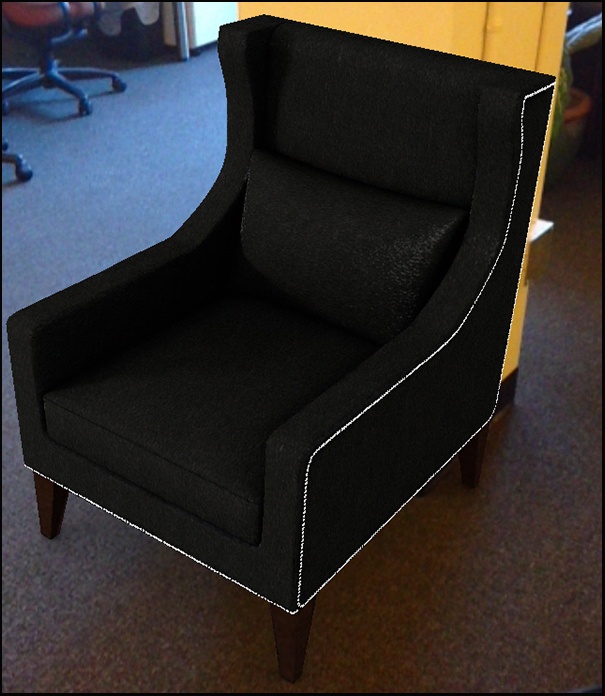 The Peabody black accent chair looks nice here! (Hmmm... who do we talk to about buying this for our office?)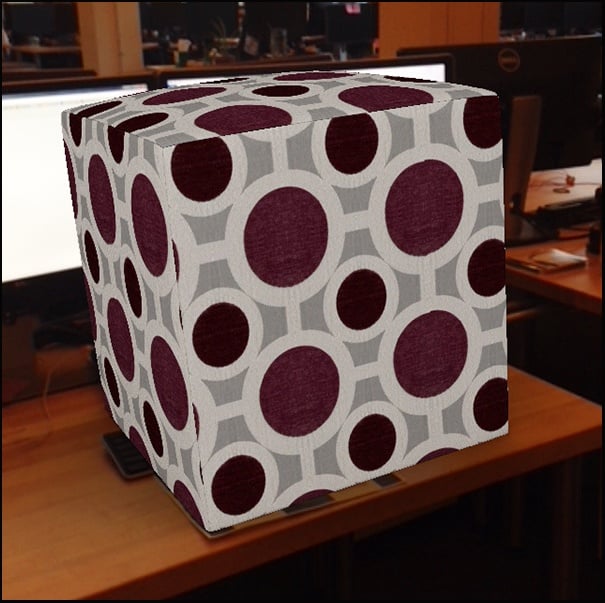 How is our Paid Search Specialist, Drew, supposed to do any work with this patterned cube ottoman on his desk? Gotcha! It's not really there!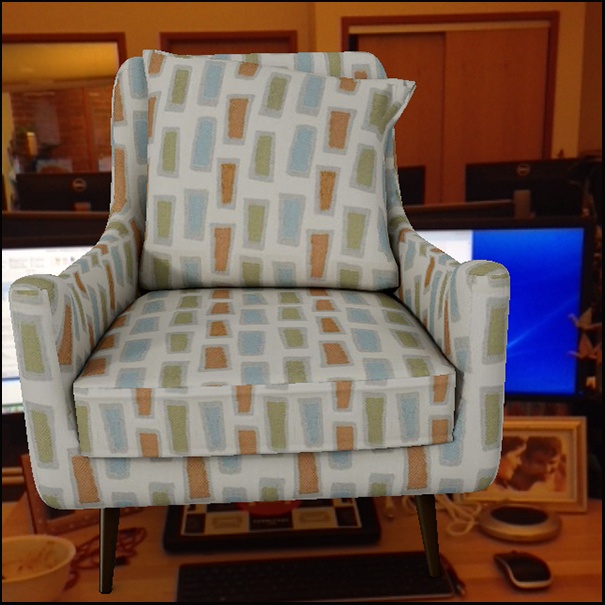 Believe it or not, our Content Marketing Strategist, Brooke, doesn't have this Highline accent chair sitting on her desk all day. Cool, right?
---
We love this app because it makes it so easy to see what furniture will look like in your home before you buy it. It's the perfect tool to help you decided which piece to buy and it's so easy to use!
To search for more furniture and pick out pieces to test on the app, visit Furniture.com!