Ever wondered what "chesterfield sofa" and "bonded leather" mean when you're shopping for furniture and accessories? Well unfurrow your brow! We're going to make things simple and break down the top 5 trickiest furniture terms.
1. Chesterfield Sofa
A classic style marked by ample tufting and shelter arms; the more traditional designs are done in leather or faux leather and often include nailhead details.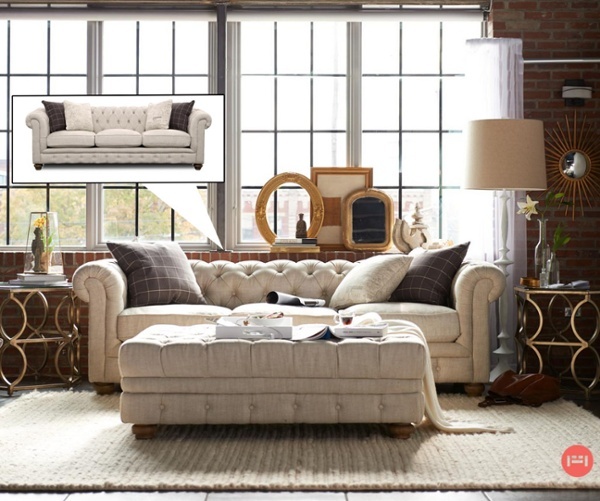 The origin of the Chesterfield style of furniture is up for debate. However, through research (bear with us through a minor history lesson) it was learned that in the years 1694-1773 the 4th Earl of Chesterfield, Lord Phillip Stanhope, commissioned the first leather chair with quilted leather and buttons. The goal for this chair was to allow for people to sit upright without wrinkling his/her clothes.
Phil must've been quite the trendsetter because this style of furniture is still popular today!
2. Bonded Leather
A mix of leather fibers and adhesive that is pressed into a sheet, for a material that often looks like genuine leather.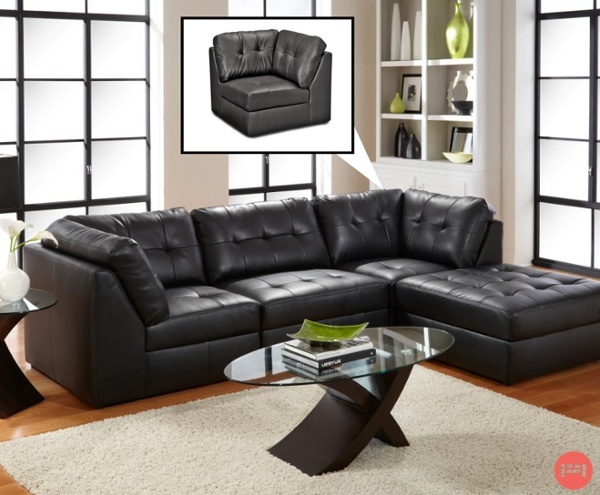 The origin of "bonded leather" makes sense. We stumbled upon a great analogy: bonded leather is to genuine leather as ground beef is to steak. Strange, but great. Bonded leather is often confused with synthetic leather, which it's not. Bonded leather takes leather scraps and bonds them together with an adhesive rather than using a whole piece of animal hide. There are bonded leather products that are 100% leather but there are also options like bonded leather upholstery which could contain less leather.
The name's leather, bonded leather.
3. Bombe
Type of accent chest with dramatic, outward-facing curves, usually encasing the chest's drawers.
The origin of bombe (pronounced "bombay") is very simple. In French, bombe means "any rounded or convex piece of furniture." The word literally translates to "bomb-shaped" or "bulging."
This style is the bomb(e).
4. Distressed
A technique to artificially make something look older than it is; often used to give the appearance of an antique.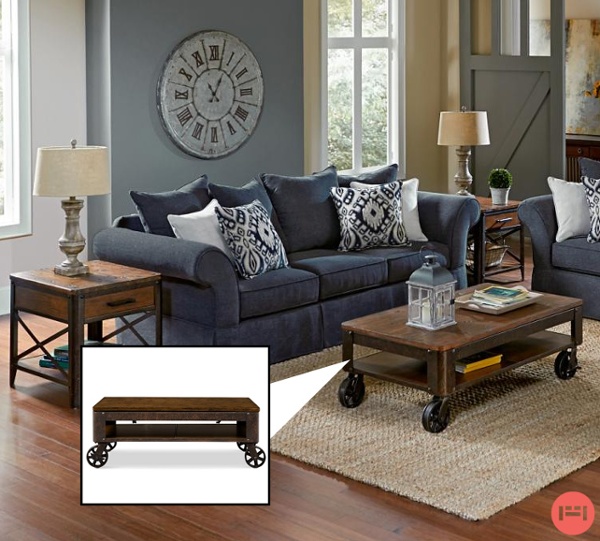 This term speaks for itself. A distressed product has been made to look like it has gone through a little bit of use.
That cocktail table isn't anxious, just gorgeous.
5. Finial
A carved accent that doecorates the top of a post or pilaster-- often a bedpost (post-top finial); it is usually an embellished ball but can be anything from a fleur de lis to a pineapple.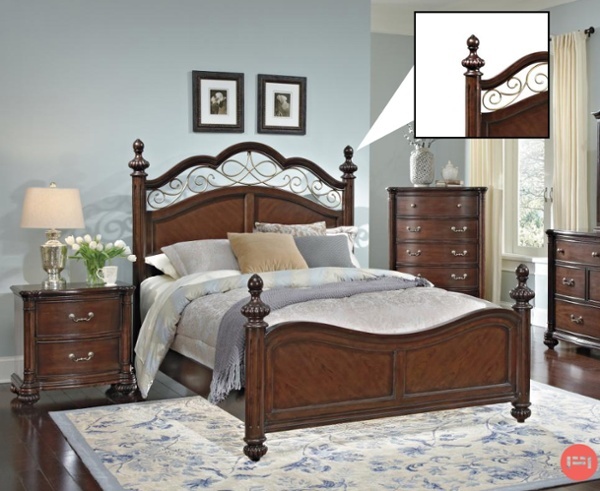 After digging through the dictionary, it was discovered that the word "finial" comes from the latin "finis" which means "end." Makes sense since the finial sits at the end of a bedpost.
And with that, this post has reached its finis.
We hope this helps demystify those tricky furniture terms.If you want to further expand your furniture IQ, check out our glossary!