Cassie Bustamante, from Primitive & Proper is going to show us how to take a piece in need of a makeover and turn it into a catalog-worthy showstopper!
---
When re-inventing a found piece of furniture, there are so many places to seek inspiration. I enjoy perusing magazines, other DIY blogs, and current retail stores with great style. I recently came across a sweet little midcentury nightstand (actually found for me by Sarah Dorsey, who has a great eye for design).
This piece had such a great shape and it immediately reminded me of a nightstand I had recently spied in the a furniture catalog.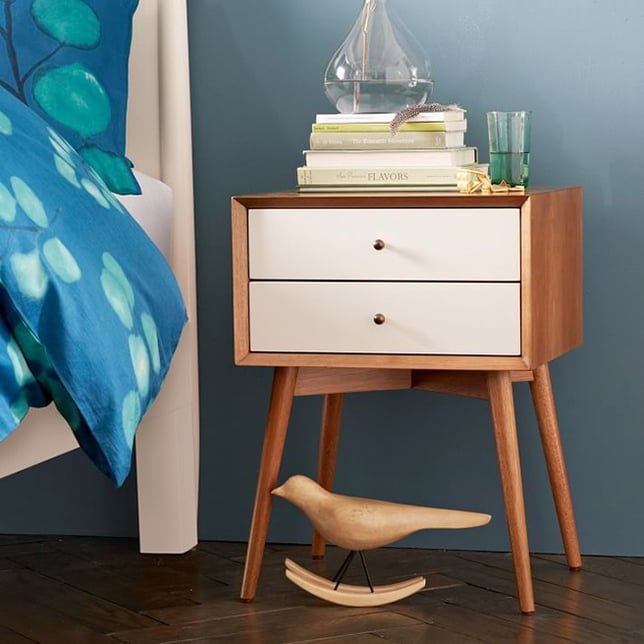 The shape and style of the original midcentury nightstand I had were echoed in that of the catalog nightstand. And the original wood finish of the exterior was in decent shape and very similar to the tone of the catalog item. The drawers had some veneer issues, and the knobs had to be removed as one was missing, so painting them was a great solution. I decided to mimic the catalog piece for a similar look, but with original vintage style.
This was a quick and easy project since I only had to work on the drawers. I removed the remaining two knobs and glued down some loose veneer. After the glue dried, I sanded the the drawers lightly with an orbital sander and 200 grit sandpaper. I didn't need to remove the finish; I just needed to create tooth so the primer would adhere. I also sanded the little knob inset areas by hand since my sander would not reach in there.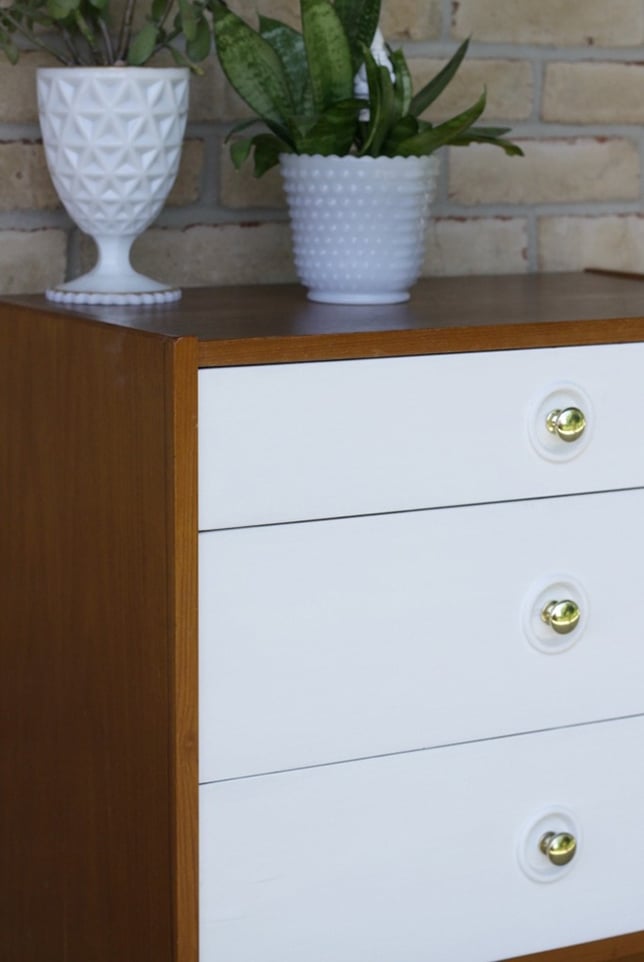 Once it was prepped, I applied three coats of a low VOC water based primer. I used three coats because the water based primer is a little thinner than standard primers, and I wanted a nice solid white base coat to minimize the coats of paint needed. I sanded by hand with 220 grit paper in between each coat of primer to create as smooth of a feel as possible.
Finally, I applied my paint. I used General Finishes Snow White as I wanted a pure white and nice contrast to the wood finish of the body. This paint in this color has a little more of an enamel look to it I have noticed, so I didn't worry about a topcoat. I applied two coats of the paint and had the perfect solid white coverage.
The last step was to apply new hardware. I have quite the collection of knobs and pulls I have salvaged in all my years of redoing furniture. Basically I hoard it, but sometimes it pays off! I found some simple round brass knobs, similar to the catalog piece's hardware. They were the perfect addition!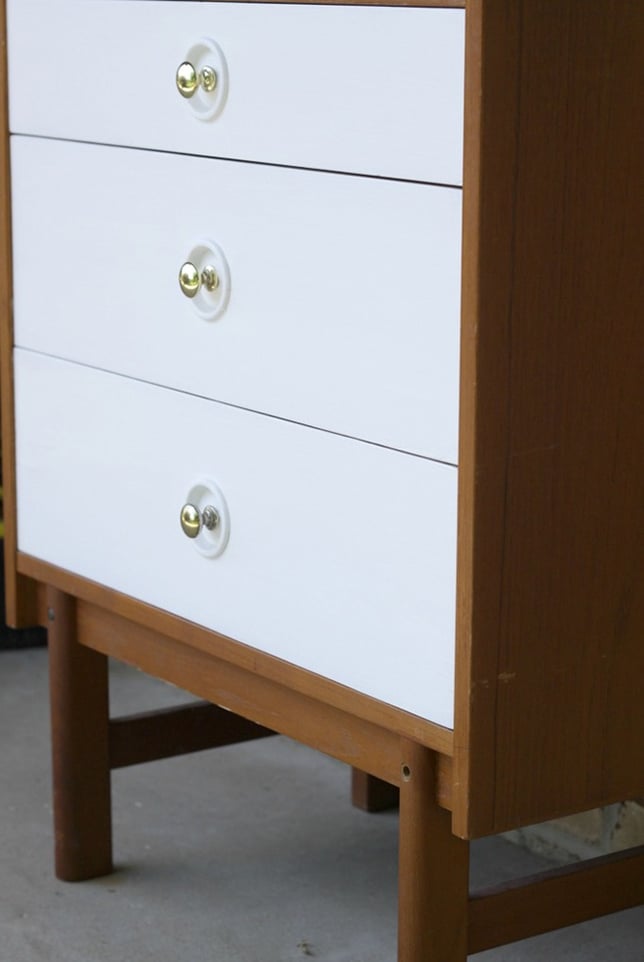 When I was finished, I had a great vintage piece that suited the current trends!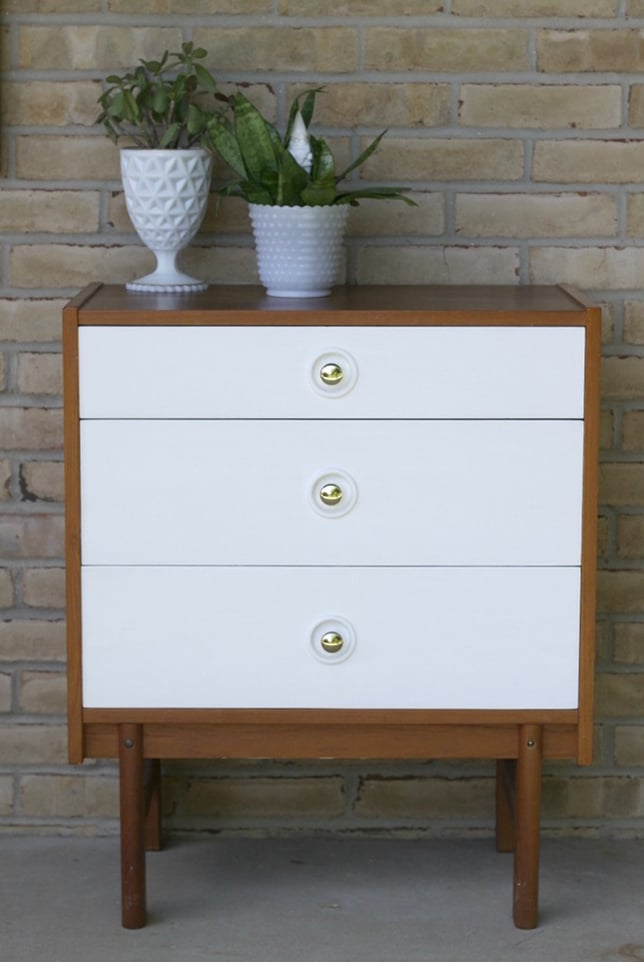 I love to search catalogs for furniture inspiration. What are some of your favorite places to use as a muse?